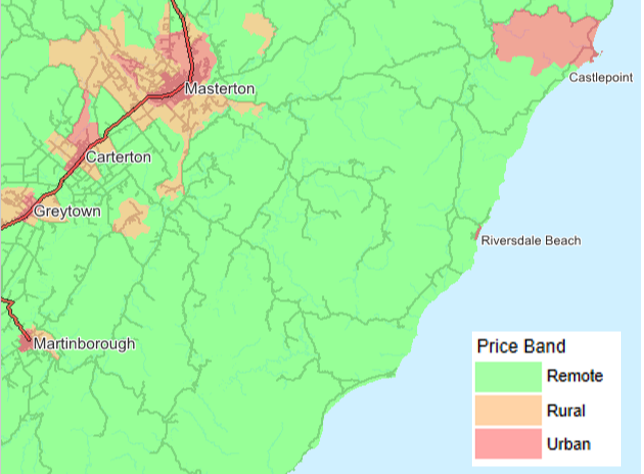 Opportunity Density converted to price bands.
''Policy on a map'' is a new white paper that looks at the impact spatial intelligence can have at all stages of the policy process
When one of Critchlow's private sector clients was facing challenges around pricing its service delivery across the country, they began looking at ways of building a policy that ensured a consistent pricing regime. This was easier said than done, as the client provided its services across a wide range of residential customers - urban, rural, and remote.