Critchlow Geospatial adds Pixxel to portfolio of satellite service providers
by William Tilsley, Imagery Specialist, on 22-Nov-2021 10:18:14
Helping New Zealand see the unseen
Pixxel is launching the world's most advanced hyperspectral satellite imaging constellation using cutting edge hyperspectral smallsats capable of 5m resolution and 200+ bands, providing ~25x more information than most current existing multispectral satellites.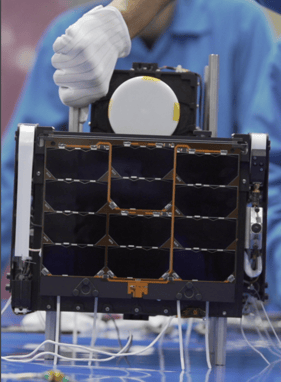 About Pixxel
Building a health monitor for the planet
Pixxel is a space data company, building a constellation of hyperspectral earth imaging satellites and the analytical tools to mine insights from that data. The constellation is designed to provide global coverage every 24 hours, with the aim of detecting, monitoring and predicting global phenomena.
Vision
Pixxel's vision is to accelerate humanity's expansion into space by making in-space resources available on-demand and turning the earth into a more vibrant and sustainable place in the process.
Solutions
Pixxel's hyperspectral imagery is more frequent, consistent and of higher quality, giving you the advantage of targeted monitoring, localised problem detection, and hyper optimised solutions in every sector globally.
Register today for our Pixxel Early Adopter Programme. Be one of the first to receive Pixxel hyperspectral imagery at introductory prices.