Critchlow Geospatial receives government co-funding to build free-to-air website for EV fleet cost-benefit evaluation
by Steve Critchlow, on 07-Sep-2020 13:26:08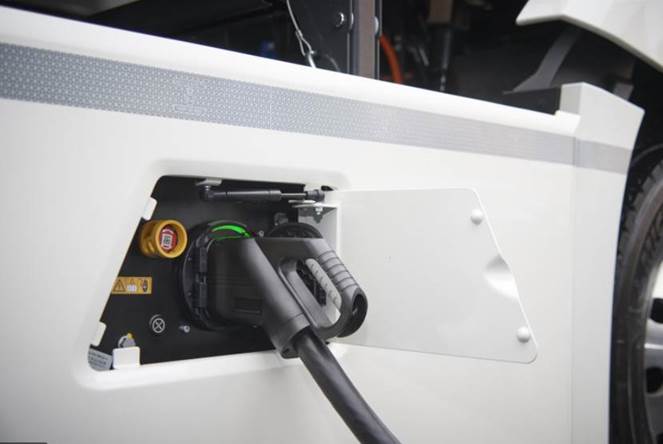 Critchlow Geospatial announced today that it has received up to $210,000 of government co-funding in Round 8 of the Low Emission Vehicles Contestable Fund, administered by the Energy Efficiency & Conservation Authority | Te Tari Tiaki Pūngao (EECA) to build a free-to-air website for fleet operators that are considering switching to electric vans and trucks (EVs). The website, Smart Routing LEV powered by NationalMap, will provide operational cost comparisons for their specific business and geographic scope.
Steve Critchlow, Group Managing Director, says "This is a great endorsement of the value that route optimisation can provide to businesses that are looking to improve their fleet's green credentials. This co-funding will enable us to deliver credible cost forecasts to New Zealand transport businesses. We haven't seen anything like this anywhere else. It's possibly a world first."
Critchlow Geospatial has a rich history of delivering route optimisation solutions for transport businesses in New Zealand and Australia. The project team includes US EV energy modelling and European route optimisation experts.
Steve Critchlow is particularly excited that the Wellington-based team will have this opportunity to build on our current smart routing solutions by adding EV factors and providing free website access. "We have delivered route optimisation solutions for large and small businesses in New Zealand and Australia for many years. What we are doing is a real game-changer. A New Zealand study (Ispos, 2018 ) showed that 51 percent of participants did not know how EV and traditional running and maintenance costs compared. We're going to change that. We are going to enable fleet operators to compare costs of using various fleet sizes and vehicle configurations. The NationalMap 3D transport network allows us to consider the changing terrain, and the route optimisation algorithms will recognise dynamic vehicle loadings throughout the route to predict EV energy use. Then we'll add the fixed EV ownership costs to compare against the current operational costs."
This cost-benefit demonstration system for commercial fleet operators could be the catalyst to give New Zealand businesses the confidence to switch to EV fleets, reducing greenhouse gas emissions.
Critchlow Geospatial is aiming to publish the website in January 2021.
Contact us to find out more.