Critchlow Geospatial customer honoured
by Steve Critchlow, Group Managing Director, on 01-Dec-2021 15:55:36
MapInfo Professional user Keith Holswich receives award for outstanding contributions to the protection of culturally and environmentally significant sites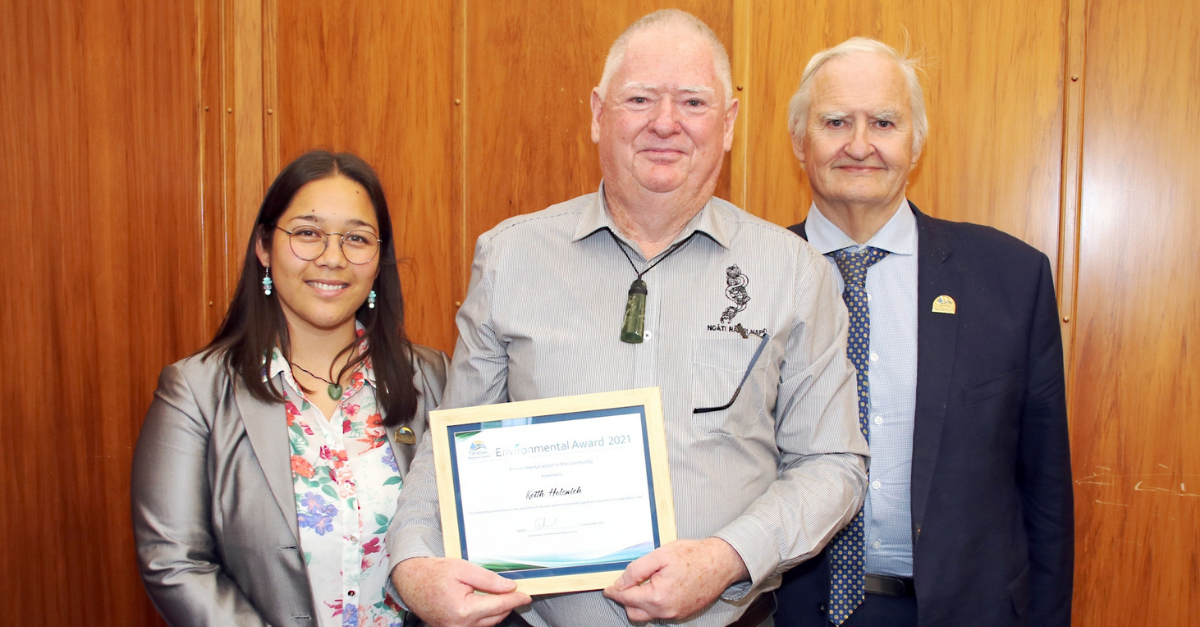 It's always a very proud moment for us when we can help our customers achieve recognition, so we're excited to announce that Keith Holswich, a fellow surveyor and Critchlow friend for over 20 years, has been honoured at last week's Taranaki Regional Council Environmental Awards.
Keith is a user of MapInfo Professional, and we recently upgraded his license. The Environmental Award he's received recognises his outstanding contributions to the protection of culturally and environmentally significant sites within the Ngāti Rāhiri rohe.
"What I've done is set up the GIS system recording our important cultural and historic sites," says Keith. His role involved organising the recording of his hapū's traditional knowledge and recording of their historic sites, preventing them being damaged or lost through inappropriate use or development.
Keith's efforts have been key for the Council's progress in compiling a region-wide list of sites significant to Māori, for use in resource management. His work will help protect the cultural, environmental and historical values of these sites for future generations.
"Although I'm personally receiving this award, a project of this size can't be completed by just one person," Keith said in his acceptance speech. "Steve Critchlow of Critchlow Geospatial is the guru of GIS systems in New Zealand. He has supported and encouraged me throughout this project, supplying very useful information as required." Keith also acknowledged Precisely who, he says, "recognised the importance of the work we were doing and kindly supplied us with a complimentary license of MapInfo, the very best GIS system available."
Keith, you're welcome - and a big congratulations from everyone on the Critchlow team!
Find out more about how you can create your own powerful visualisations and spatial analytics with MapInfo Pro.