If you're not yet familiar with Rockefeller Foundation's 100 Resilient Cities initiative, now's the time to acquaint yourself.
100RC, founded in 2013, is a platform dedicated to helping cities worldwide adopt and incorporate continuity plans that enable them to establish resilience to the "physical, social and economic challenges that are a growing part of the 21st century."
This resilience effort not only gives cities the resources they need to stand up against devastating events (or "shocks"), including disasters such as earthquakes, floods or fires, it also offers support to combat "stresses" such as terrorism, food or water shortages, or significant unemployment.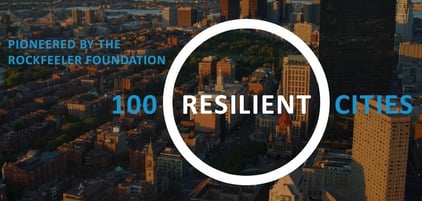 Image courtesy of 100 Resilient Cities.
In Asia Pacific, 100RC network cities include Wellington, Christchurch, Melbourne, Sydney, Singapore, and Jakarta (among others).
Within the 100RC initiative sits a number of Platform Partners who, selected specifically for their subject matter expertise, provide network cities with solutions that incorporate everything from technology and big data, right through to land use planning and insurance products.
Intermedix have now joined these prestigious ranks, partnering with 100RC to offer emergency preparedness and response consultation to a number of network cities in order to enhance their emergency management efforts and achieve their resiliency goals.


Image courtesy of 100 Resilient Cities.
There is also an opportunity for Intermedix to pilot its web-enabled crisis management solution, WebEOC. We believe that as a part of these cities' strategies, the platform will prove hugely beneficial for all municipalities involved. Why? WebEOC was created with crisis management and public safety officials in mind - it excels in an environment that is ever-changing, fast paced and vulnerable to risks that could potentially have devastating effects on a city or community.
WebEOC can be fully configured, scaled and customised to an organisation's (or city's) needs and offers a collaborative, secure common operating picture that has the power to enable users to prepare for and respond to any type of incident - from everyday challenges that can be resolved quickly and easily, to catastrophic events that require the involvement of authorities, government agencies and emergency officials throughout a city, region, state or country. Simply put, the platform has the potential to play an integral role in a strong, successful continuity plan.
At Critchlow, we've seen first-hand the profound effect WebEOC has had on organisations' emergency preparedness and response efforts throughout New Zealand and Australia.
It is used by a number of federal, central and local government agencies, state policing and emergency authorities, major international airlines, manufacturers, infrastructure departments, and health organisations, many of which have utilised WebEOC successfully to get them through some major crises in recent times.
For these organisations, WebEOC embeds international best practice processes in a way that is unique to their needs and ensures they are supported as well as they can be throughout these times. In each case, WebEOC has both complimented and strengthened their overall resilience.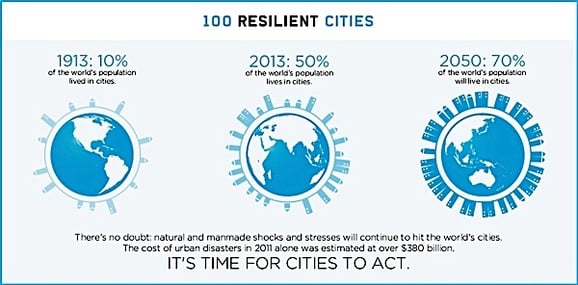 Image courtesy of Rockefeller Foundation.
In an increasingly challenging and uncertain age, a robust, transparent and all-encompassing emergency preparedness and response programme is more important than ever in supporting resilience and readiness strategy. Intermedix's partnership with 100RC will be, without a doubt, hugely beneficial to all network cities involved.
As the local provider of WebEOC, Critchlow is looking forward to partnering with Intermedix, the global leader in emergency management solutions to offer sound strategic consultancy and technology for emergency preparedness that has the potential to enable affiliated cities to effect a step-change in their ability to better meet their resilience goals.
You can read Intermedix's full press release here.