Route Optimisation
Critchlow develops sophisticated route planning and optimisation solutions that solve complex routing problems, reduce route planning time, maximise fleet utilisation and deliver outstanding business results.
Whether managing an emergency response, a fleet of vehicles, a travelling sales team, or designing and managing over 4,000 school bus routes, determining the most efficient way to deploy your resources isn't always easy.
Factors like resource availability, vehicle capacity, driving conditions and time constraints can make planning logistics or transport networks difficult and very time consuming. It can take weeks or months to plan a network manually.
With Critchlow's smart route planning and optimisation tools like route planning software, bespoke application development and specialist datasets, this task can be reduced to days or even hours.
How We Can Help
Critchlow offers a range of services to support improved route planning and optimisation.
Services range from route audits to identify potential opportunities for improving fleet utilisation, to providing specialist datasets that can be integrated into existing corporate systems.
As well as providing off-the-shelf route planning software, we also develop sophisticated geospatial routing applications, and undertake simple routing analysis services like establishing the time or distance from point A to point B. Our full range of services includes:
Route audits
Route planning
Route optimisation application development
Accurate road navigation data
Route planning software
Systems integration
Routing services like drive time analysis
Find out more about our smart routing services
---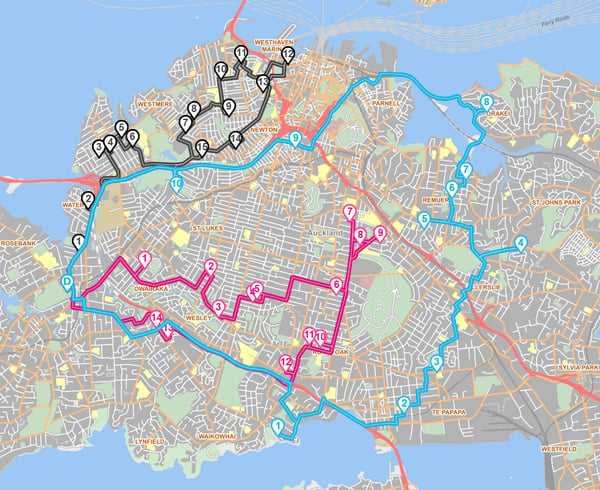 Here's an example of how Critchlow assists our customers with route planning. The map above depicts a scenario where the delivery company has 3 vehicles, and 40 pickups to complete within 4 hours duration, and service time at each pick-up is 8 minutes.
---
Route Optimisation Case Studies
Read this case study about a route planning solution that we developed, which has helped our client achieve measurable results.
Ministry of Education: A location-enabled solution has reduced the complexity and cost of route planning and maintenance for New Zealand's school bus transport services. Read more >