Working at Critchlow: Chloe Dupuis, Intern
by Steve Critchlow, Group Managing Director, on 31-May-2016 08:34:42
This is Chloe: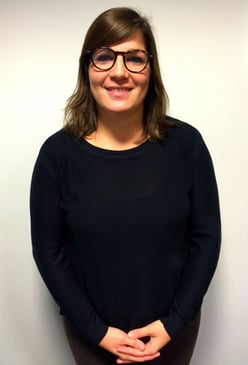 Chloe has been interning at Critchlow for 11 weeks, but it's now time for us to say 'Au Revoir' as she jets off to the South Island for some good ol' Kiwi adventuring before heading home to her native Belgium.
We've loved having Chloe on board, she's been a fantastic asset to the team and leaves us with one heck of a legacy: eight weeks worth of her GIS expertise and studious research poured into a case study around land use change over time in Queenstown.
Using Critchlow's VisualCensus2013 data derived from Statistics NZ, land cover data from LINZ, demographic data from Statistics NZ, as well as Point of Interest and Roads and Waterbodies data from NationalMap, Chloe set out to project the changes in land use from today to 2050.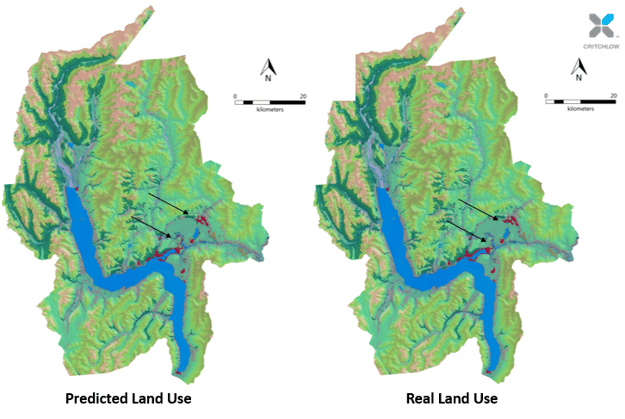 Land use in Queenstown, 2012. Predicted versus Real.
With data spanning 12 years (1996-2008) drawn from the sources mentioned above, Chloe hypothesised Queenstown's land use for 2012. Comparing the projected 2012 map she had created with the real 2012 map, Chloe found that her prediction was in fact very close to reality. So, with that in mind, she set about projecting land use changes every three years until 2050.
You can download and watch her video of the projected land use between now and 2050 here.
We also sat down with Chloe to ask her about her time at Critchlow, here's what she had to say...
"I finished my degree in Bioengineering in September 2015 in Belgium, then spent three months in Asia. I didn't want to leave this part of the world so had the option of getting a working holiday visa in Australia or New Zealand. I chose New Zealand because it's smaller (like Belgium), the landscapes are beautiful, and the atmosphere and people seemed warm and friendly.
I got in touch with InternNZ and they helped me get the internship with Critchlow.
I've had a wonderful experience at Critchlow, I really like the company, the work, and the people - they are so nice! I would definitely recommend an internship here to other graduates.
It was exciting being able to work on my project - seeing the results and knowing that it worked. It wasn't just 'a job to do' or something to fill in time. It was something that I could manage myself and I could (and wanted to) really invest my time and knowledge in it."
It's been great having Chloe as a part of the Critchlow team and we just know that she'll go on to do great things in the location intelligence industry!
Want to find out more about a career with Critchlow? Register your interest with us!