We're giving New Zealand roads a (digital) makeover.
by Steve Critchlow, Group Managing Director, on 09-Aug-2016 08:53:43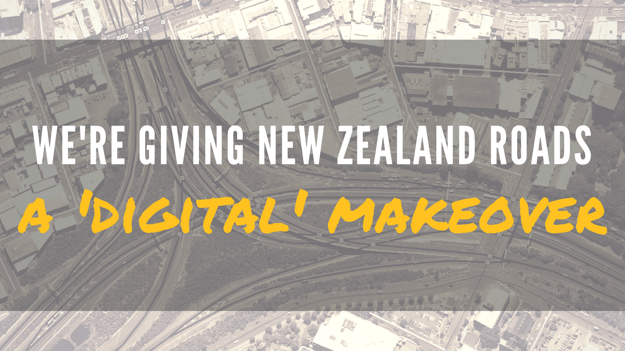 Here at Critchlow, we're always hard at work. One thing that we've been working particularly hard on lately in the geospatial data and solutions side of our business is route optimisation. More specifically, we're reviewing and improving the alignment of New Zealand roads. Every single one.
Yes, you read that right.
Recently we've hit a milestone, having completed reviews and improvements for all Auckland roads. This is huge considering there's 16,131 roads and pedestrian network links throughout Auckland (that's 20% of New Zealand's entire network).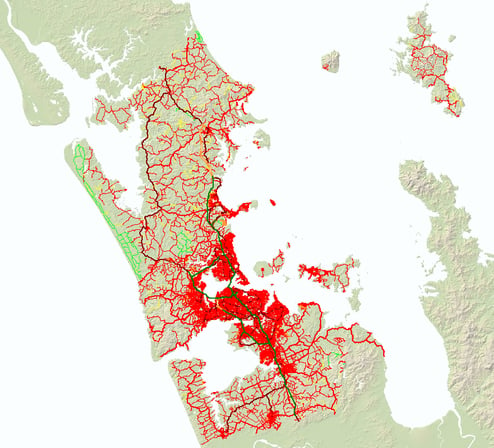 That's 20% of New Zealand's entire road and pedestrian network lit up in red like a Christmas tree!
One man in particular, Derek Love (currently going by the title of Mister but we're considering awarding him with some sort of knighthood for his hard work and extreme patience), has borne the brunt of the vast majority of those road network improvements. Starting just two months ago, Derek has racked up 330 hours, crafting those roads into a thing of beauty and, most importantly, within two metres of accuracy.
So what does all this mean?
Well, it means that anyone using NationalMap™ (New Zealand's most comprehensive GIS dataset) or any of our other products that include geospatial data are in for a treat.
Aesthetics first: it looks so good. See for yourself, just look at those curves...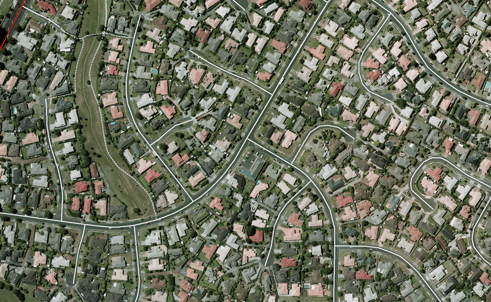 From suburban streets...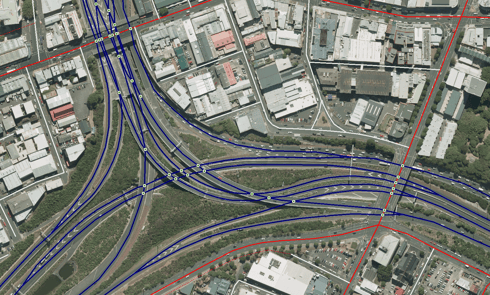 to complex urban junctions.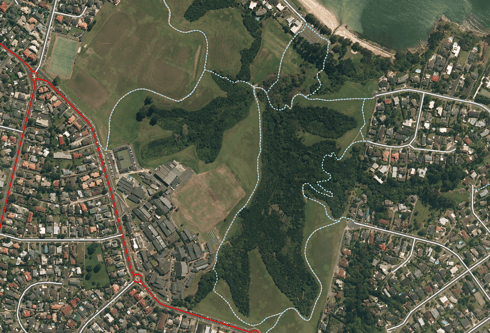 From walkways and cycleways...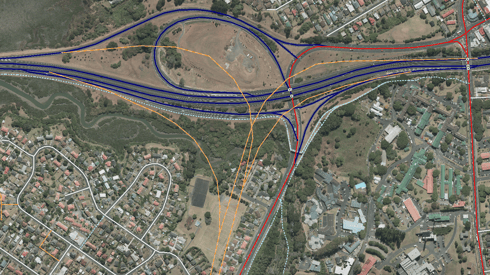 to roads not even built yet, like the Waterview Connection.
But perhaps more importantly (well, at least in a practical sense) it's going to give you precise, comprehensive data. If yours is a business that relies on accurate and detailed map data, that's exactly what you're going to get.
Routing is easier with precise directions. There's no "left turn/right turn" where there shouldn't be. We've filled in the gaps to ensure a good, connective network – one that will show you the roundabout and its exits or the merging lanes on or off the motorway.
Intersections make a lot more sense. Where intersections can be off by 30 or even 40 metres on other spatial data maps, they're correct to within two metres on ours. And that cleans up a lot of connectivity issues. It means that if roads are shown to connect (or not connect), they actually do (or don't). We're talking proper, accurate directions.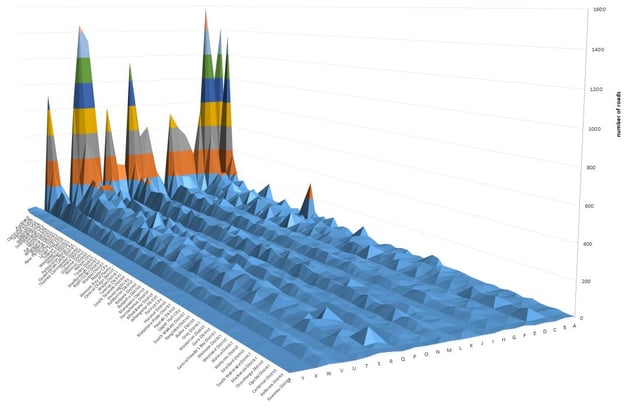 Road names by starting letter - Auckland takes the lion's share of the roads!
And just to make things even easier, we also offer a whole load of additional information about each road. Think travel time that's actually accurate because it's based on the road curves and the speed limit. So if you're driving through curvy, hilly New Zealand terrain (of which there is plenty!) or you're travelling along roads that swap out speed limits at regular intervals, you'll get a travel time that's reflective of the distance, terrain, and speed you're driving.
You'll be pleased to know that aside from Auckland, the Christchurch and Wellington road networks have been reviewed and improved and Hamilton is next on the list! We've also knocked out improvements for all arterial roads throughout the country.
Want to get your hands on New Zealand's most accurate digital road map data? Get in touch to find out more about how using this data can benefit your business.