The top 10 data sources for finding profitable retail locations.
by Steve Critchlow, Group Managing Director, on 15-Jul-2014 10:50:00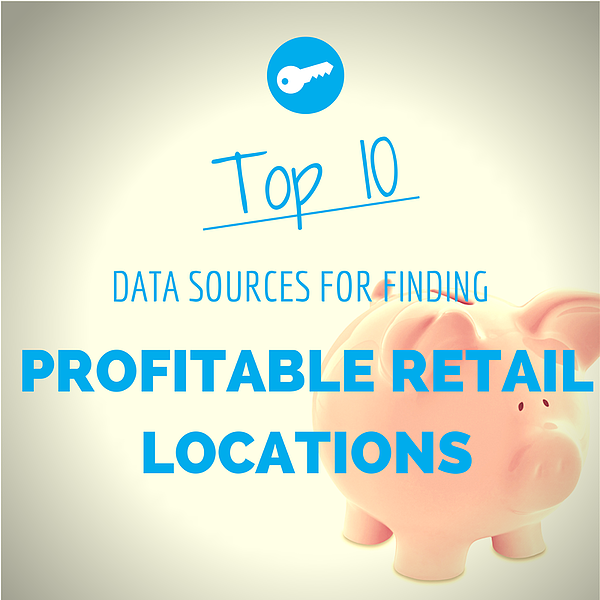 Why is good data so important?
To identify profitable retail locations, acquiring customer and target market data is essential. It is estimated that over 80% of collected data has a location component. However, this data has to be accurate and up-to-date in order to get the best results from Location Intelligence software.
You need to be careful when using data with a location component as common data quality issues can occur. For example, when a customer moves location this can trigger a duplicate customer record, instead of a modifying an existing customer record. Knowing that more than 49% of the New Zealand population had lived in a different dwelling as that at the time of the 2013 Census during prior five years, this is no trivial scenario.
To assess online-offline consumer demand, web analytical tools and existing store location enquiries and traffic can be used. For example, if a lot of people are searching online for a particular store in a particular postcode but no store currently exists then it may indicate an opportunity for a new store in the area. On the other hand, if it can be determined that most people from a particular postcode shop online but there is no store in the area then it may be worth evaluating if there is any potential for a new store in the area.
It's important to create a balance between an 'optimal' target customer group and a critical mass. By accurately quantifying sales lift for a given target customer group, minimum population requirements can be clarified. Even thinly settled areas may achieve vibrant performance if sufficient quantities of the right customers reside in the area.
Whilst internal data (e.g. customer data, store locations, website activity reports), is the most valuable source in supporting detailed business analysis and reporting, it should be complemented by relevant external market data.
So what are the top 10 sources of external data?
Competitive store locations
Lifestyle/Geo-demographic/geomarketing segmentation data
Consumer/Customer surveys
Advanced modelled demographics, such as product expenditures, daytime population, population estimates and projections
Land use categorisation
New dwelling approvals
Statistics NZ business census
Shopping centre locations
Points-of-Interest locations
Property sales
If the profile of the best customers is known it can be found in other areas which are predicted to grow in the coming years and attract more of the target market. Location Intelligence software can visualise market potential "hotspots" for existing and proposed retail stores on a digitised map based on best customer criteria.
Of course, knowing what data you have access to and it's usefulness is only one of a number of questions you need to answer when deciding on retail network changes. To read more on these questions download the white paper: New Location Perspective in Retail: In the Zone