The next big thing in direct-to-consumer deliveries
by Jacob Pescini, on 14-Oct-2020 16:28:24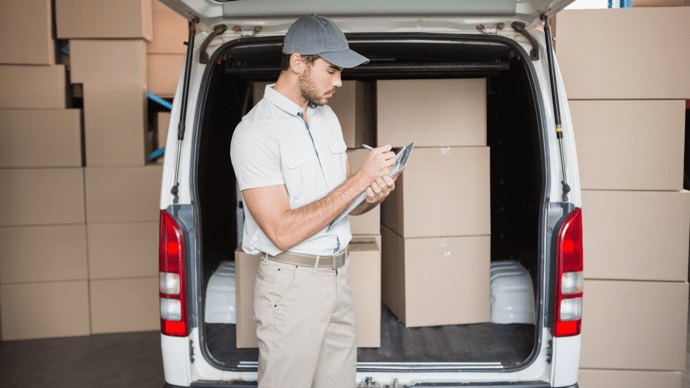 While the growth of online shopping had already created the growing trend towards goods being delivered direct to consumers homes, the global COVID-19 pandemic really put this trend into overdrive.
For many New Zealand small to medium businesses this has meant a huge change to their operating model. Where before, customers purchased instore or on-site, now, they are very likely to expect that their purchases will be delivered direct to their door.
While this is a new model for many businesses, there are others who may have offered delivery as an option previously, but now find themselves struggling to meet the increased demand.
From restaurants and cafes, to independent retailers, through to the big box stores and chains, many businesses have had to add (or enhance) "delivery as a service" as a key part of their business model just to survive, let alone thrive in the "new normal".
Many are learning the hard way that determining the best route to get their goods to their customers is no easy task. Just getting to the right address is tricky. According to SupplyChain247, "experts are of the opinion that for every 100 deliveries, a delivery executive needs to make around 140 to 150 visits." Reasons include "unresponsive customers, heavy traffic, dynamic delivery instructions, and 'fuzzy' addresses".

"Experts are of the opinion that for every 100 deliveries, a delivery executive needs to make around 140 to 150 visits."

- SupplyChain247

Getting to the right addresses in the right order is even trickier. Considered two-dimensionally, as a flat route on a map, route planning might seem a relatively straightforward logistical exercise. But it's not. It's hugely complex to accurately pinpoint every destination, its access point, then identify the most appropriate roads, and finally figure out the most logical route.
Turning up to the wrong address wastes time and damages business reputation, it also adds operational cost and effort that most can ill afford at the current point in time.
However, the requirement for many businesses to add delivery to their operations is not going to go away. In fact, it is only going to increase as part of a broader trend simply highlighted and accelerated by the COVID-19 pandemic.
Route optimisation is a highly complex process as there are often a number of constraints and variables that need to be considered. Printed maps do not allow for you to factor in these variables, let alone apply the advanced algorithms that will compute the optimal route for you to take.
Even the plethora of readily available digital mapping solutions don't have all the features you actually need to think about when designing a route. However, perhaps most importantly, it is the accuracy of the underlying address and roading data that is absolutely critical, and that means that these "free" tools are simply not fit for purpose.
"Ideal" route optimisation takes into consideration elements like driver health and safety, traffic movements and depot locations, but you also need to factor in less common variables. such as average road speed, vehicle attributes, driver availability, or even the development of a new subdivision. It then requires the application of complex algorithms to generate the optimal route design.
Not everyone requires - or can afford - perfection.
This is why Critchlow Geospatial offers route optimisation solutions for large (Smart Routing Premium) and small to medium businesses (Smart Routing for Small Business) which was developed to help businesses respond to Covid-19 pressures.
Smart Routing for Small Business is designed specifically for small to medium businesses who do many deliveries in a day and want to decrease the amount of time it takes to plan. Powered by New Zealand's most accurate geospatial dataset from NationalMap, it has the most up-to-date addressing and road data available underpinning its route design and associated outputs.
Available as a monthly subscription service, Smart Routing for Small Business is an easy-to-use web application that allows businesses to start optimising delivery routes immediately without any setup required.
Critchlow Geospatial's route optimisation solutions have the potential to significantly reduce operational costs, save time and minimise the in-vehicle resources required.
If you need to improve efficiency and reduce the cost associated with your delivery or pickup activities, then get in touch with us today about subscribing to Smart Routing for Small Business – the next big thing in direct to consumer deliveries.