Route planning is not the same as route optimisation
by Steve Critchlow, Group Managing Director, on 26-Jun-2020 10:36:54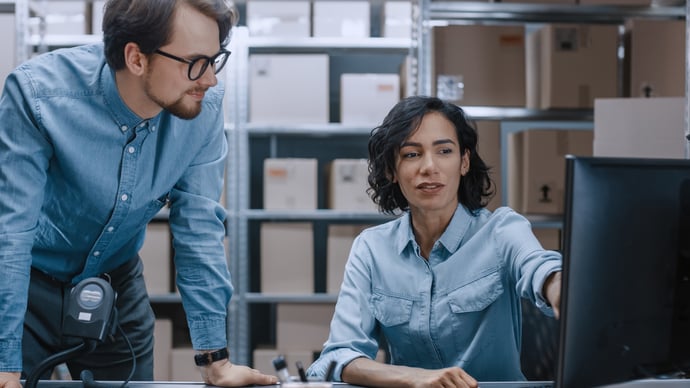 Route planning is the process of using a pre-existing order list and placing the relevant destinations into a format that enhances productivity and cost effectiveness. Often however, route planning does not take into account the intricacies of more dynamic routes and events that can impact a driver's efficiency.
With the right route optimisation solution, your business can replace hours of route planning work and eliminate the need to stare endlessly at maps or Excel spreadsheets for more productive activities. You can drive customer satisfaction, because without the right routing optimisation technology, deliveries can be missed or delayed, drivers are less productive and time and money are wasted on inefficiencies.
Importantly, through route optimisation, you can use it to grow your business. Route optimisation uncovers opportunities to increase your delivery capacity, and if you charge for your delivery services, these additional revenues go straight to your bottom line.
Whether you operate a large delivery fleet, or have just found your business adapting to the new normal by adding "delivery as a service" - without a route optimisation solution, it is highly likely your operation is harbouring inefficiencies that are driving up costs and holding back your business growth. Think of it this way: if you are driving across town to deliver one item (and are charging a delivery fee), it hardly costs anything more to deliver to two (or more) locations in the same area.
Route optimisation is smart routing.
The benefits of smart routing:
Grow your business by increasing your customer base - You gain confidence that you meet the demand of serving a larger delivery area. These additional delivery charges create instant profit.

Cut transportation costs – You can expect to see an instant ROI when you reduce your mileage, limit fuel consumption, and save time on planning.

Improve customer service – A smart routing solution can allow your company to exceed customer expectations and differentiate your business from your competitors.

Increase productivity – Drivers can be more productive (and safer) because their routes are optimised based on location, service time, resource availability and road conditions.

Stay organised - Managing even a small fleet of drivers, it is nearly impossible to plan and manage for all the obstacles and different schedules manually. Using a smart routing solution takes away the pain and allows you to stay updated and quickly make adjustments on the fly.
If your business could benefit from smart solutions, then get in touch with us today.