Reducing costs and improving efficiencies through accurate address data
by Steve Critchlow, Group Managing Director, on 22-Jul-2019 10:33:12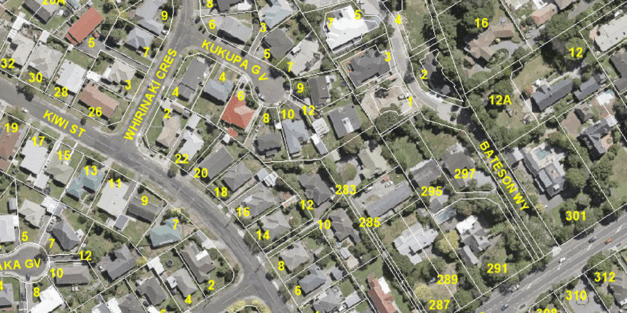 The application of accurate address data to business systems and processes has the power to reduce operational costs and improve service delivery, resulting in reduced risk, and increased ROI, customer value and business confidence. In this blog, we explore the benefits of accurate address data and how you can achieve them.
Good versus poor data is a never-ending challenge for most businesses. Since modern businesses are driven by data, when a fundamental asset like customer addresses is inaccurate, it is disruptive and costly.
Every department relies on accurate address data, including finance, sales and marketing, IT, operations and service delivery. For example, Operations and Service Delivery Managers are under increasing pressure to deliver their products and services within set cost and time thresholds - how successfully they achieve these targets depends on their ability (or that of their third parties) to accurately locate the destination quickly and efficiently.
Unfortunately, inaccurate address datasets are commonplace. Whether it's through a web form or recording the information over the phone or in person, whoever is doing the data entry can find it difficult to accurately enter an address at the point of capture. Regardless of the reason, it is time-consuming and costly to manually check, edit and cleanse this data.
Outdated datasets also present a challenge. Property numbers and street names do change, yet business processes and systems don't have a trigger that identifies these changes to initiate an update to the affected records.
These issues are the primary causes of poor quality address data.
When this critical data asset is compromised, it can erode trust and create uncertainty. Revenues are lost and bills go unpaid. Reputations are at risk and conformance to compliance can be questioned. Incomplete or incorrect addresses mean services and deliveries don't get to where they should be, when they should be, and this creates costly and reputation damaging consequences.
Fleet Performance
Fleet management is a prime example where high quality address data is critical, and importantly, it also relies on accurate road network data for planning and implementation. Accurate address data enables fleet management systems to optimise the most efficient routes (because the route to multiple destinations is not always straightforward).
When address data is low quality, businesses (often unknowingly) absorb the unnecessary costs and inefficiencies of having more staff and vehicles out on the road than need be, not to mention the environmental impacts of additional vehicle emissions.
Tangible Benefits
The benefits of high quality, trusted address data are massive, particularly for businesses whose day-to-day success depends on it. By leveraging address validation technology with accurate and comprehensive address data, businesses can minimise risk and negative impacts, while saving costs and time - and significantly, improving the customer experience and meeting stakeholder expectations.
So how can you improve your address data in order to enjoy these benefits? By leveraging New Zealand's comprehensive national address dataset called Critchlow National Address Register, with a suite of data quality solutions from IQ Office that offer unparalleled address match rates and accuracy, delivering high quality geocoded address data.
The importance of geocoding
A fundamental aspect of capturing and maintaining accurate address data is the process of geocoding, which matches an address to its corresponding location on a map. This geocoded data can then be used in location intelligence, mapping, routing and other spatial applications (such as routing software, real estate marketplaces, and field staff work planning).

There are multiple purposes for this geocoded data. It can be used to: validate the building location (e.g. for delivery), provide the centre of a property (e.g. for real estate and property applications), identify the access point on the road (e.g. where the ambulance needs to enter a property), or the school bus picks up students.
Geocoded address data also provides the ability to merge your information (such as customer or sales data) with other 3rd party data such as demographic variables.
When you geocode your address data, it has the potential to be a key business tool for decision-making and business insight. Two examples include calculating insurance risk and premiums and developing or amending service territories for optimal efficiency.
Accurate and up-to-date address data that is collected and maintained efficiently gives businesses confidence in their decisions and in their accountability to stakeholders, giving businesses a competitive edge.
About IQ Office
IQ Office is a suite of software for resolving data quality issues, providing address validation, geocoding, data profiling, parsing and standardisation, record matching, and de-duplication functionality all in an integrated set of components.
IQ Office offers two powerful capabilities: data cleansing and matching addresses at the point of capture:
Efficiently cleansing address datasets and resolving troublesome duplicated road names; and


Enabling the matching of new addresses to an authoritative reference address dataset at point of capture, ensuring that all data entered is reliable and accurate from the very start and that it adheres to a pre-set standard.
About CNAR
The Critchlow National Address Register (CNAR) is a best-of-breed address database and a trusted source for aggregated address points that are linked to roads and place names.
CNAR comprises data from New Zealand's leading address point and locality suppliers including NZ Post, Land Information New Zealand, Fire and Emergency Services Suburbs, and Critchlow's own NationalMap Road Centrelines.
If you'd like to find out more about how IQ Office or CNAR can resolve your data quality issues, download the IQ Office white paper here, the CNAR product sheet here, or contact us to arrange a demo.