Optimising delivery routes key ingredient for businesses under Level 3 and beyond
by Steve Critchlow, Group Managing Director, on 05-May-2020 10:00:07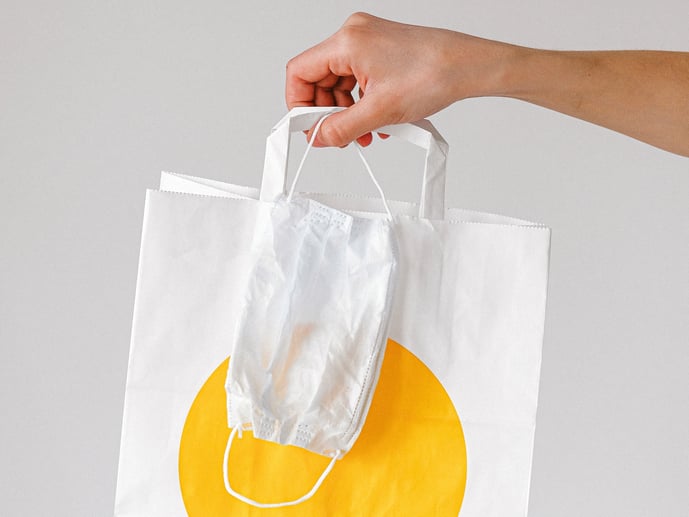 Under New Zealand's Level 3 restrictions, social distancing is still required, which means that businesses can open, but only if they can provide a contactless delivery service. From restaurants to retail to trades, delivery of food, goods and services mean that they can remain operational under Level 3 and beyond. Businesses are planning to get behind the wheel and add a delivery service to their business model. The Restaurant Association said the move offered their industry a 'lifeline', as all restaurants and takeaways had been forced to close during lockdown.
Auckland-based chef and restaurateur Sid Sahrawat said he and his wife Chand had been creating takeaway menus for their three restaurants. Sid said that front-of-house staff would be redeployed as delivery staff, using Flamingo scooters to do short distance deliveries. Some customers could even expect a delivery from the award-winning chef himself.
"Both Chand and I might be delivering to some of our guests in our cars for those guests that are slightly further away," he said. "It is about reconnecting with our guests when they can't come to us – we go to them and provide the extra service. We also felt it would be good for our staff morale and mental wellbeing to come back to work even if it is in a limited capacity."
Many businesses - such as DIY and hardware franchise Mitre 10 - offered a delivery service prior to Covid-19, but for many others - especially restauranteurs - this is an entirely new field. As any Uber or taxi driver will tell you, getting the address right every time while navigating unfamiliar areas is not always easy. Not only that, but the delivery of goods and food needs to be:
Timely – for instance, restaurants and their customers don't want the food going cold, pharmacies need to ensure that their prescriptions are delivered on time and other small businesses delivering goods will want to meet delivery timeframes to keep customers satisfied.


Contactless - social distancing guidelines still have to be followed.
Another important consideration is accuracy; getting the address wrong isn't just annoying, it's dangerous in these uncertain times. Whether delivering prescription medicines or other items, or a service such as plumbing , turning up to the right address is essential.
Smart Routing for Small Business is a web-based route optimisation tool from Critchlow Geospatial that helps delivery drivers get it right first time, every time. It's a location intelligence solution that automatically generates the optimal route design, meaning businesses that are starting up a delivery service can save time, money and resources, while keeping their staff and customers safe during the Covid-19 era. SmartRouting will enable you to:
Instantly validate and/or correct addresses. Whether customers are submitting their address for delivery through a web form or providing this information over the phone, whoever is doing the data entry can find it difficult to accurately capture an address. Regardless of the reason, it is time-consuming and costly to manually check, edit and cleanse this data - but SmartRouting can do this for you automatically, so there's no second guessing or deliveries delivered to the wrong address.


Easy to configure to set the start time for deliveries and service timeframes, you will know the mileage and expected delivery and return times. This is useful information if you're paying drivers on a mileage basis, or need to organise multiple delivery schedules in a day (e.g. morning route; afternoon route).
Automate optimal routes to save time, cost and resources. Smart Routing for Small Business is easy to use; it's a flexible, web-based solution that allows you to optimise delivery routes immediately, without the need for a lengthy implementation process. This means businesses can get their delivery service underway swiftly, and be ready to go as New Zealand navigates the various levels of the Covid-19 response. It accesses the most comprehensive address dataset and the latest road and transport network data for all of New Zealand.
There can be little doubt that, after four weeks without access to trades, restaurants and retail, there's going to be a huge demand for delivery of retail items, and the resumption of trade services. Businesses that have suffered a dramatic drop in revenue have the opportunity to boost their revenues by adding deliveries to their business model, and the Smart Routing for Small Business solution will ensure they meet not only the increase in demand, but the challenges that a delivery service presents. The tool is designed to help businesses save time and money, while ensuring accuracy, efficiency, and keeping staff and customers safe during the Covid-19 era.
Contact us now