NationalMap, the proud Diamond Partner of 2019 NZ Spatial Excellence Awards
by Steve Critchlow, Group Managing Director, on 03-Jul-2019 09:04:36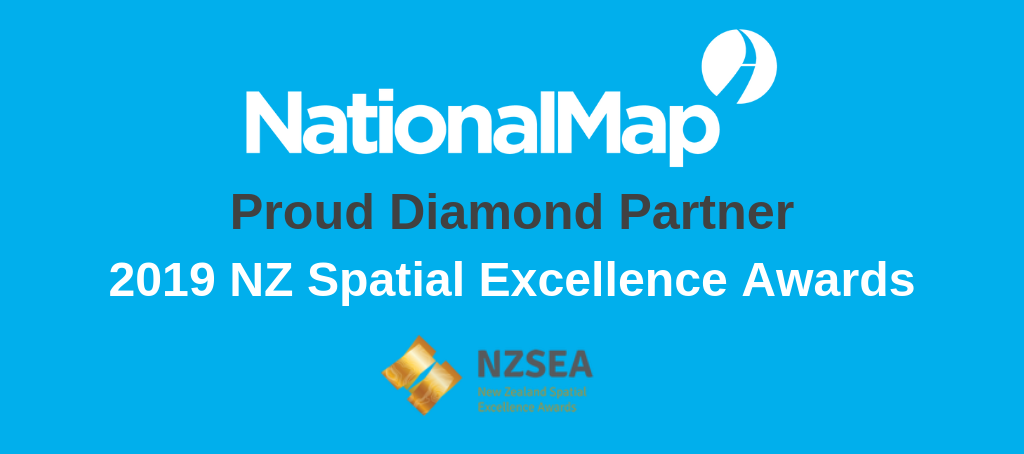 Since 2014, the NZSEA seek out and give recognition to exceptionally talented people from all sectors, disciplines and communities who use location information in creative and innovative ways to benefit New Zealand.
NationalMap and Critchlow have been supporters of NZSEA since the start and are proud to announce that NationalMap is NZSEA's 2019 Diamond Partner.
For over 25 years, NationalMap has been powering geospatial innovation in New Zealand with highly accurate and comprehensive road, address and location data, including:
275,000 connected road, pedestrian, and cycleway links

2.3 million addresses

37,000 points of interest

46,000 sq. km of land use categories
NationalMap works in every popular geospatial information system. It's technology agnostic and ready 'out of the box' for use in all GIS and spatial services. Updated daily, NationalMap is available 'as a service', or a customised delivery to suit our customers' exact needs.
"The NZSEA event is a great opportunity for industry partners from government, academia and the private sector to get together," says Steve Critchlow, Managing Director. "It's a chance to share our successes and to promote the value that geographic information brings to the New Zealand economy and environment."
This year's awards will take place on October 17, at Te Papa in Wellington, from 4pm - 7:30pm.
We look forward to seeing you there! If you'd like to find out more about NationalMap, don't hesitate to get in touch.