Improve your transport planning to deliver better returns
by Steve Critchlow, Group Managing Director, on 27-Aug-2021 13:53:41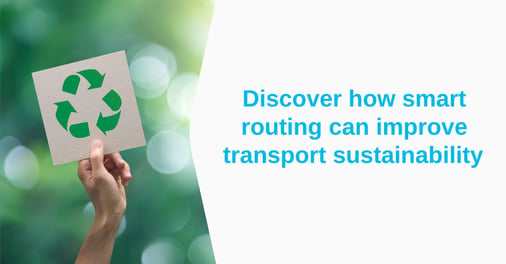 An on-demand webinar that explores the four pillars of effective route planning and optimisation for New Zealand businesses
Now more than ever, businesses must continually innovate if they want to grow. Innovation is the hallmark of a go-ahead business, and as digital transformation continues to disrupt businesses of all sizes, now is the time to harness a particular digital technology to enhance your competitive advantage.
If your business provides a delivery or collection service, or if you are a service provider that visits many places in a day, you would benefit from route planning and optimisation technology that applies spatial intelligence to validate locations and determine optimal routes, while taking your business constraints into consideration.
Businesses that use route planning and optimisation tools see huge business benefits in terms of cost savings, resource utilisation, health and safety and business insights.
However, it can be a confusing process to determine your requirements for route planning and optimisation and find a solution that will accommodate your unique business rules. It was with that in mind that we recently hosted a comprehensive webinar to help with choosing the right solution, and to get the most out of it.
The webinar, Improve your transport route planning to deliver better returns, looks at the above benefits of a route planning and optimisation tool in detail. It then focuses on the four pillars of route planning and optimisation in New Zealand. An outline of the webinar is below; however the recording itself is much more comprehensive and goes into greater detail, providing valuable analysis and insight.
Pillar One: Accurate Service Locations
Getting to where you need to go isn't just about knowing the address. New Zealand's geography means that a number of considerations need to be taken into account, including:
Where? - kerbside, letterbox, front door, sheds at back of a property
Why? - service location vs. a postal address, foundational data
What? - customer locations, facilities, depots
A route optimisation solution uses geocoding to take all of this into account, enabling highly accurate route planning.
Pillar 2: Appropriate Road Network Data
This is fundamentally tied to the type of service your organisation provides. For instance, do you deliver hazardous substances that can't go through tunnels, or you need to avoid certain locations? Road data needs to include:
Currency - how often is the network updated and how quickly can feedback be incorporated? Can you provide feedback yourself?
Accuracy - road layout, turn restrictions, one-way designations
Attribution - the network should have attribution to cover various use-cases
Purpose - the type of road data your optimisation solution should be appropriate to the services you provide
Pillar 3: Your Business Rules
Not only does this involve the type of service your organisation provides, but any legislation you need to be compliant with, such as:
Hours of operation
Local and legal restrictions
Route parameters
Avoidance areas
Time restrictions
Run start and end locations
Pillar 4: The Optimisation Engine
For this pillar to operate to its full potential, it needs the previous three on board. An optimisation engine needs to:
Be scalable
Digest input data and rules
Apply rules to optimisation
Provide usable outputs
Because it's always useful to see any kind of solution in action, the webinar also provides real-life examples, including a look at one of our latest innovations, SwitchMyFleet, a tool we developed to assist New Zealand fleet operators transition from internal combustion engine vehicles to electric.
Presented by our Senior Business Development Manager, Jacob Pescini, the webinar is 45 minutes in length. If you're considering investing in a route optimisation planning solution, then it's a must-watch. Jacob will show you in detail how your business will benefit from the power of a digital, data-driven tool - one that utilises geospatial technology and authoritative geospatial data so you can plan and optimise your routes efficiently.