How spatial intelligence is enhanced with strong map aesthetics
by Will Tilsley, on 27-May-2020 16:55:33
When it comes to appearances, we've all heard the saying "don't judge a book by its cover". In other words, appearances can be misleading. This couldn't be further from the truth when it comes to digital or physical maps; in fact, aesthetics are a key factor in how much information they convey and how useful they are.
For spatial-intelligence solutions, the aesthetics are as important as the underlying integrity of the data. What might be termed the 'artistic' elements of a map are what enhances those aesthetics and provide it with a sense of validity. As the famous surveyor Sir George Everest once said of a topographic map of the Kashmir Valley he was observing: "The beautiful map behind the chair, which could not be characterised in terms that were too high, was a good proof of the knowledge and skill employed in the survey."
The risk with mapping aesthetics is that they can become overloaded with information, creating an 'unable to see the wood for the trees' view that is detrimental to the message the map is trying to convey. It is the role of map aesthetics and design to keep this in check, by ensuring the map is approachable and simplistic enough for the viewer to understand the message, without excessive, unnecessary explanation by a third-party.
When maps are being created, it's essential that the designers keep their intended audience in mind. Thoughtful, viewer-centred design is important in reinforcing a positive experience between the map and the viewer, and this is where the aesthetic come in - it plays a key role in achieving the desired outcome of the relationship between map and viewer. At a basic level, good map aesthetics and design include:
Employing good use of colour theory (the science and art of using colour)

Giving reason and purpose to the choice of colours on the map
Sticking to a consistent colour and symbology theme
Ensuring contrast between background basemap colours and overlaying features, e.g., a driving route
Humans in general take about a tenth of a second to arrive at a subconscious opinion about something we happen to be looking at. What this means is that for map designers, taking the time to make what might be seen as 'small' adjustments in an effort to make a map visually attractive is key. A viewer's first impression goes on to impact their perceived informational value, credibility, interest and readability of the map and its message.
Good map aesthetics and design should, by principle, go by largely unnoticed, as the positive effects of good aesthetics are processed subconsciously by the viewer. Bad aesthetics and design, however, are very noticeable and go a long way to diminishing the message the map is intending to convey.
Below are some examples of how Critchlow Geospatial improved the aesthetics of map data for the Nelson Marlborough District Health Board. In the first one, we used masking to highlight the geographical area of the DHB, so that it's identifiable at a glance. In the second, we worked with colours to paint a clearer picture of population areas within the DHB area. These are basic examples, but they illustrate how much of a difference even small changes can make when conveying data on a map: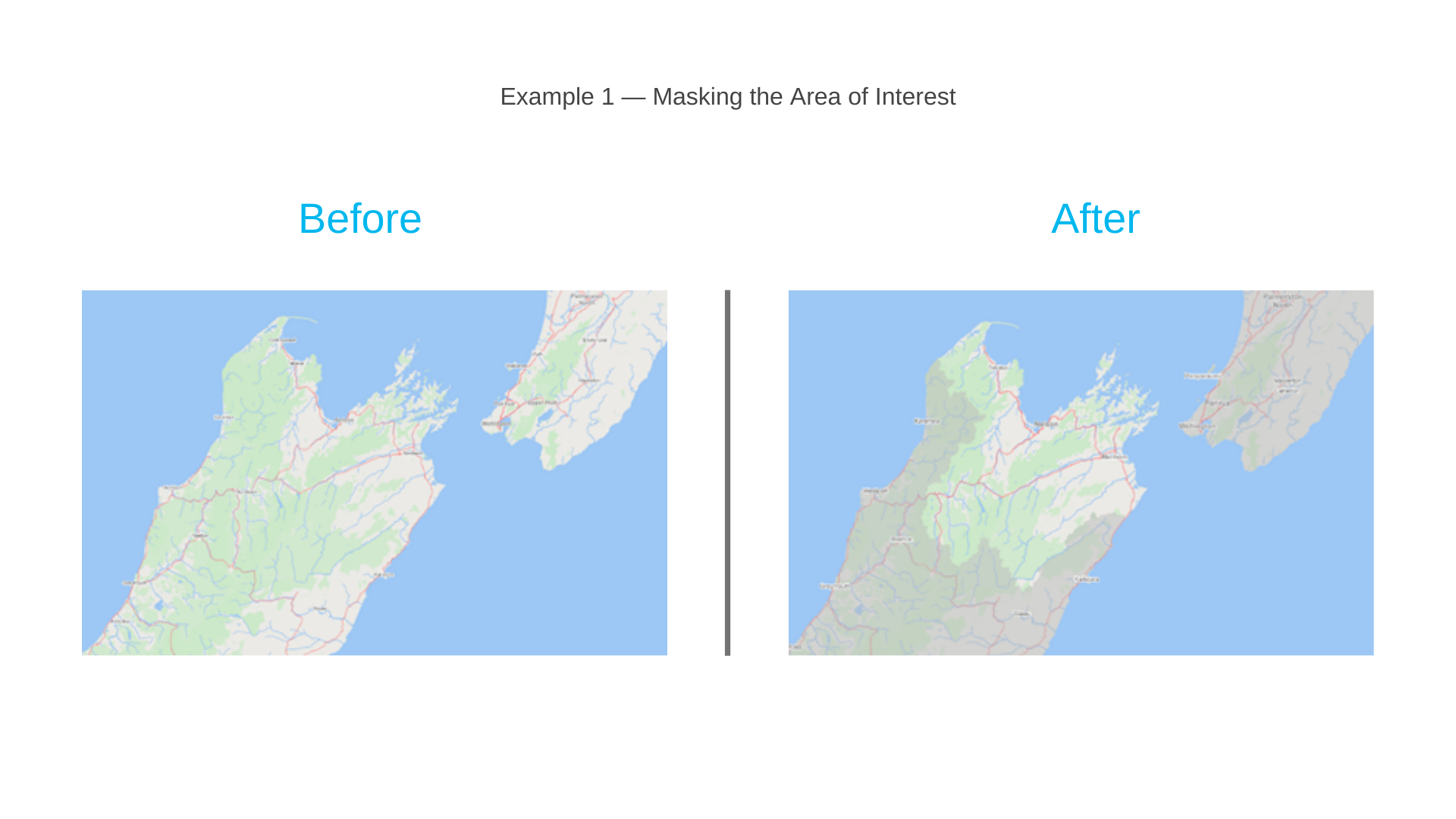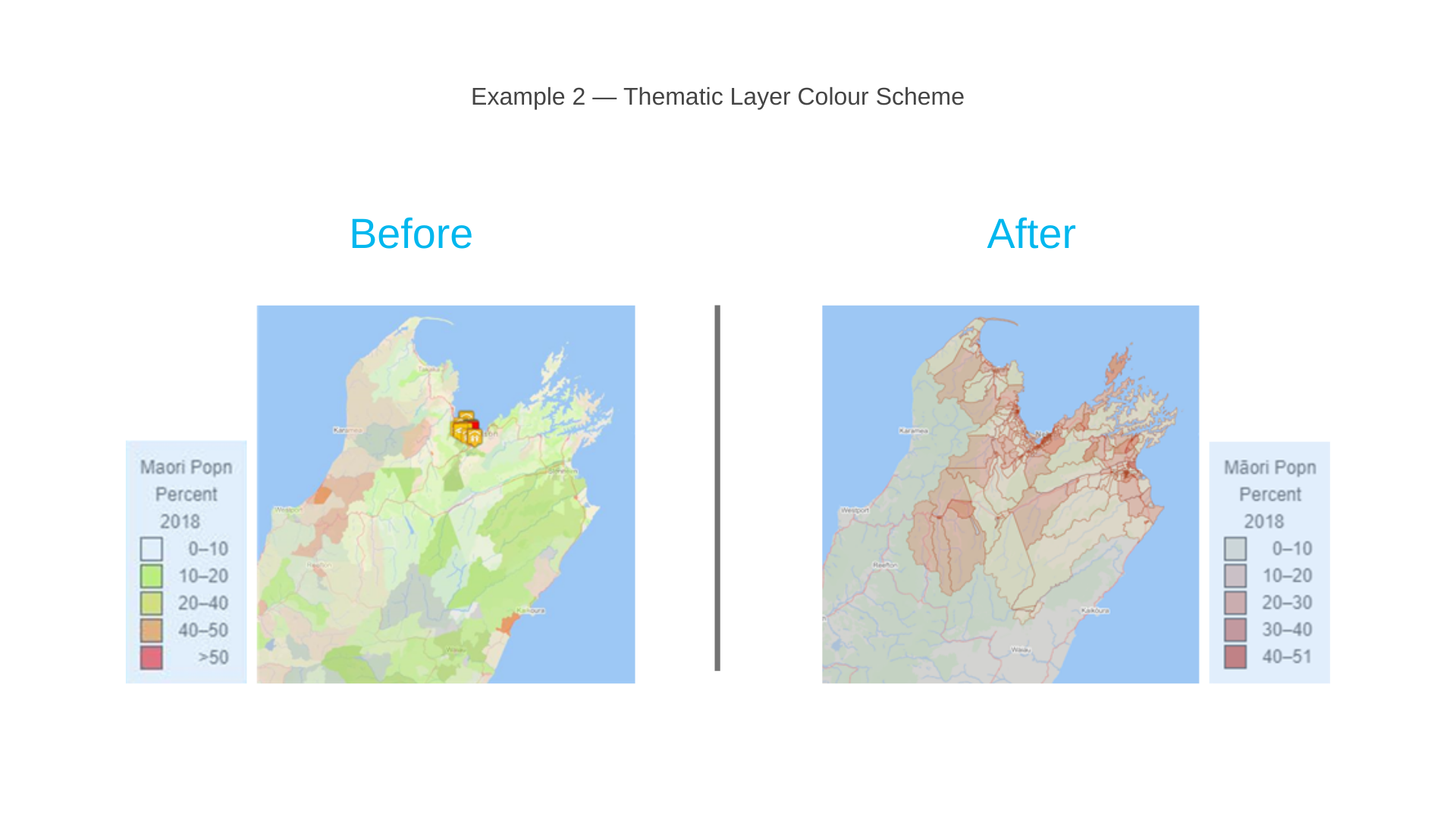 At Critchlow Geospatial, we focus on attention to detail, and aesthetics is one of those areas. We understand the importance of being able to swiftly digest visual data, without it becoming convoluted or requiring explanations from someone else. We understand, too, that if data is viewed visually and in a pleasing way, it's more likely to have an impact on the viewer, meaning they'll retain the information longer and more clearly.
If a picture is worth a thousand words, then a well-designed map is worth 10 times that. Sir George Everest understood the value of it over a century ago, and in the world of cartography, aesthetics have always been important. They're even more so today, especially for location and spatial intelligence, as they provide another dimension in helping organisations to gather and analyse the information they need for their operations.
If you've been struggling with getting the aesthetics and design of your map right, then I hope this blog has been of help for you in this quest. However, if you require additional help, feel free to contact us here at Critchlow Geospatial and we can see how we can help.
See more examples of mapping solutions Critchlow Geospatial has delivered for our clients, and if you'd like to find out more about how we use aesthetics in mapping, get in touch and we'll start a discussion.