COVID-19 has clearly demonstrated how geospatial information and technologies improve supply chain & distribution
by Mary Sue Critchlow, on 11-Aug-2020 16:04:23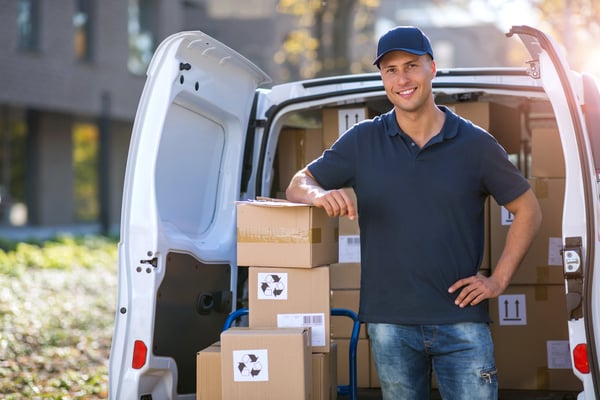 The coronavirus pandemic has a shown that many of our global and local supply chains were actually rather weak and unprepared for this kind of scenario.
When a single-stage fails, the whole chain can be disrupted and even some of the most successful business models out there (like Amazon) didn't have the processes in place to adjust to the situation quickly.
Indeed, with the sheer volume of orders surging, some companies have been finding it very difficult to honour their service level agreements and give accurate promises to their customers.
The whole situation really proved that delivery is now more important than ever. With the whole world, at times, on lockdown, people rely on home delivery to get the products they need and that's unlikely to go away any time soon.
In fact, it clearly shows where commerce is actually heading, and we can expect the trend for consumers to rely ever more on home deliveries, and ordering products online will only accelerate.
With geospatial technology powering tools like route optimisation solutions, companies can increase their productivity by optimising their delivery routes. Using these tools also allows businesses to build certainty, enabling them to effectively (and profitably) expand their deliveries to areas they haven't serviced before.
The smart application of geospatial information and technology solution can also help companies map demand and respond better to their customers by understanding key order metrics like frequency, density, and types to help to improve productivity and reduce costs.
If you work in supply chain or distribution, or have just found that delivery is now part of the "new normal" for your business, then get in touch with us today to discuss how route optimisation solutions from Critchlow Geospatial could help your business.