How Address Validation and Geocoding at Point of Capture Can Resolve Your Organisation's Data Quality Issues.
by Steve Critchlow, Group Managing Director, on 01-Feb-2019 10:49:00
The benefits of having access to quality data are massive for organisations, particularly those whose day-to-day success depends on it. Data that's clean, consistent, accurate, and detailed allows organisations to:
Reduce time and cost to the business
Automate and customise their processes and integrate with a variety of systems and software
Add value and increase confidence in the information they're receiving, utilising, and sharing
Understand their assets, customers, and target areas
Optimise their service and offerings to increase business growth and reach

Without good data, all of the above is at risk.
We explored the listed benefits of quality data in depth here; now it's time to take a look at exactly how your organisation can ensure your data is top-notch in order to achieve these benefits.

How address validation and geocoding at point of capture can resolve your organisation's data quality issues.
Utilising address data validation and geocoding technologies at the point of address capture takes the risk, effort, and uncertainty out of data collection. Not only will your data be clean, consistent, and in the correct format; it will have the ability to be plotted on a map – offering your organisation greater insight into a multitude of things that can add immense value to your business.
Address validation ensures that organisations have clean spatial data from the get-go, giving them an additional level of confidence in the quality of their data and the ability to utilise it in almost every aspect of the business.
Geocoding offers organisations a precise understanding of asset, customer, property, or competitor locations and GPS coordinates, meaning that they can gain meaningful insight into asset use, trends, or target areas, among many other things.
Benchmark standards validate addresses instantly, ensuring reliable and accurate data input.
Address validation and geocoding at point of capture ensures that all data entered is reliable and accurate from the very start. Adhering to a pre-set standard, any incorrect data is identified and converted into a consistent form as it's captured, meaning that the address data that enters your database or dataset is correct, reliable, and valid and, therefore, fit for purpose and ready to use.
Instantly geocoding each address will add even more value – this data can now be used in location intelligence, mapping, and other spatial applications.
Having data that is standardised and able to be utilised in a number of formats across a variety of applications means that company cost, time, and resources are significantly reduced, and the potential for continuous improvement, growth, and success is increased. Organisations can now be confident in using their data to make informed decisions on business initiatives, report to stakeholders, and gain insight into market or customer trends.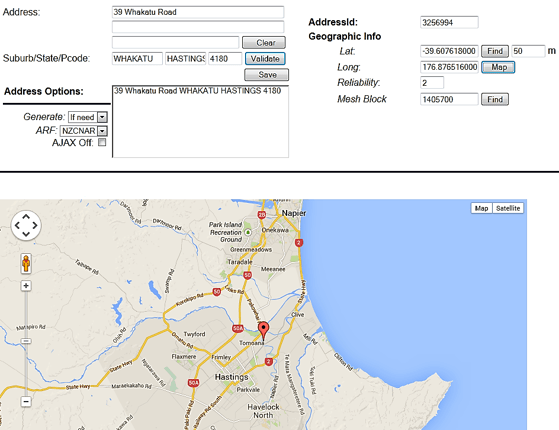 Location, location, location: Using address validation and geocoding together
gives organisations a whole new level of customer and asset intelligence.
Capturing information that's unique to your organisational needs and plotting it on a map gives you a better understanding and insight.
One of the most important things about the collection of data to an organisation is that they can garner from this the information they need to help them run their business successfully.
Using address validation and geocoding tools, companies can capture and store specific information about their customers, assets, and more. With the ability to integrate this data into a spatial application, organisations will be able to see the physical, accurate address point, overlaid with the exact information they need on a map. This allows organisations to take an increasingly systematic approach to customer or asset intelligence – being able to visualise an exact location and its corresponding data enables businesses to gain detailed insight into everything from customer trends, market growth, and competition; right through to service delivery performance, fleet optimisation, and fraud detection.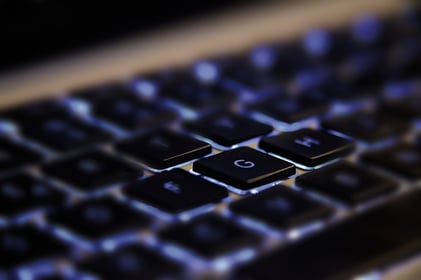 Give the keyboard a break: Smart address validation and geocoding technology
means less information needed and therefore, less input from you.
Intuitive data capture technology allows for minimal input and increased confidence.
If you reduce data capture needs, you reduce time and effort for your customers and staff. Algorithms developed over decades specifically tailored to New Zealand addresses allow for validation and geocoding with minimal input, offering comprehensive address details in return. With the ability to recognise and transform unstructured input, all a good geocoding tool requires is a street address and postcode to convert the data into a standard format – with just two pieces of initial detail, the remaining information will be auto-filled, augmented and stored instantly.
Gone are the days of time spent entering multiple fields of information, then double and triple checking that it's correct. Geocoding your address data means less effort at the point of capture and increased confidence in the fact that what's going into your database is correct and ready to be used in a multitude of ways.
Don't 'make do' with bad data anymore.
With an address validation and geocoding tool at the helm of your address capture, having data that's accurate, reliable, and integrative is easier than ever. It's as simple as inputting a few details, hitting 'enter', and… that's it.
A process that allows this little effort yet produces so many tangible benefits is worth its weight in gold for many organisations as they watch time, cost, and manpower decrease while revenue, ROI, and efficiency increases. Ask yourself: how could address validation and geocoding benefit your business?
Want to know more about how address validation and geocoding benefits organisations' data quality? Download the whitepaper now