Get behind the Kiwi geospatial industry with the NZ Spatial Excellence Awards!
by Steve Critchlow, Group Managing Director, on 20-Jul-2016 08:00:00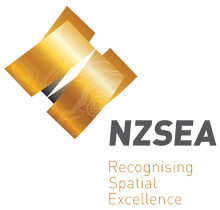 Every year, the New Zealand Spatial Excellence Awards pay homage to the best of the best in the spatial industry. It's about recognising the incredible Kiwis who contribute to the sector and provide a benchmark for generations to come.
Those of us within the geospatial industry understand both the power and profound effects of spatial data. Yet, because these days it's so prevalent and used in so many different ways, to most people who work outside of the sector, it's almost invisible.
That's where the New Zealand Spatial Excellence Awards come in.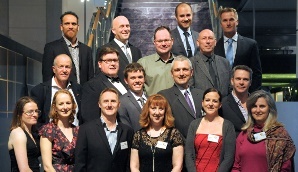 The 2015 NZSEA Winners
It's about raising awareness and profile - why spatial information is so important, how it's used, and how it's positively affecting the New Zealand government and economy. It's about celebrating innovation and success and, perhaps most importantly, continuing to encourage passion, pride, and excitement within the sector.
So, the big question is: how can you help?
Enter
If your organisation or someone you know has played a part in an award-worthy spatial project, then you should be shouting it from the rooftops (or, at the very least, the NZSEA podium)! Find out more about entering here. Entries close Friday, 26 August.
Share
Sharing is caring! Perhaps you could share this blog with your networks, talk to people within your organisation to see if there's something either yourselves or another organisation/person you know who deserves recognition, pop a wee mention of support on your website or in your email (and here's the NZSEA logo if you'd like to use that too), or follow NZSEA and share on Twitter.
We know that NZSEA will appreciate your support greatly.
You can take a look at last year's winners here.
And if you'd like any more information on NZSEA, please contact Mary Sue Critchlow on marysue.critchlow@critchlow.co.nz
Let's get sharing!