Congratulations to all NZSEA 2019 winners
by Steve Critchlow, on 22-Oct-2019 14:02:29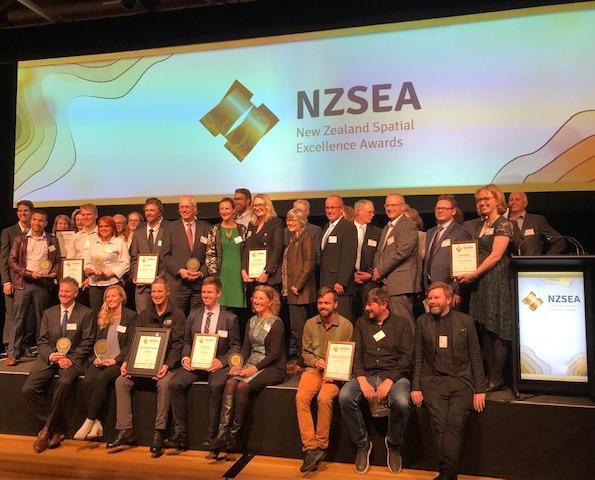 The 6th annual New Zealand Spatial Excellence Awards was wrapped up for another year on Thursday night. Hosted once again by the venerable Mark Sainsbury, who these days actually demonstrates a more than passable knowledge of our industry, it was as usual, a great night of networking and a celebration of all things spatial.
The Amokura Gallery space at Te Papa was packed with industry luminaries and professionals, many of whom had travelled from all around New Zealand to attend.
As a 30-year veteran of the industry myself, I really enjoy seeing the innovation, pride, passion and thought-leadership on display at the NZSEA. It always reminds me of the journey this industry has taken from its early beginnings, to what it is now - a mature, highly credible industry that is widely recognised for its contribution to New Zealand growth, output and productivity.
This recognition is reflected by the attendance of senior central and local government figures, Minister of Land Information Eugenie Sage and Mayor-Elect Andy Foster (in his first official engagement). Both demonstrated a clear understanding of the importance of the work we all do and how it underpins (and often drives) key projects, initiatives and infrastructure in New Zealand and further afield.
To the awards themselves, I think the judges had a properly tough job at this year's event and some fantastic work was showcased by all the finalists. However, special congratulations must go to all this year's winners from the Critchlow team and our data partner organisation NationalMap who are delighted to have been Diamond Partner and supporter of the 2019 event.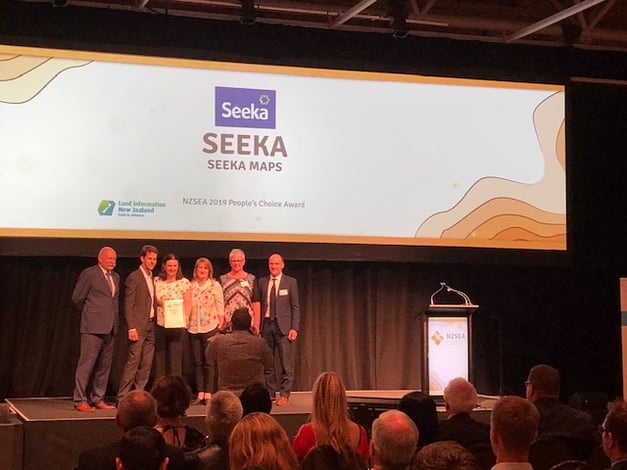 Personally, I was particularly delighted to see one of our clients, Seeka, take home the People's Choice Award. To me, the industry voting for Seeka in this category represents recognition of the great value that can be derived from spatial enablement projects and the results that can be achieved when you work with great partners.
I'm already looking forward to what gems will be unveiled at NZSEA 2020.