8 New Features and Changes in the Latest NationalMap Release.
by Steve Critchlow, Group Managing Director, on 25-Oct-2016 07:00:00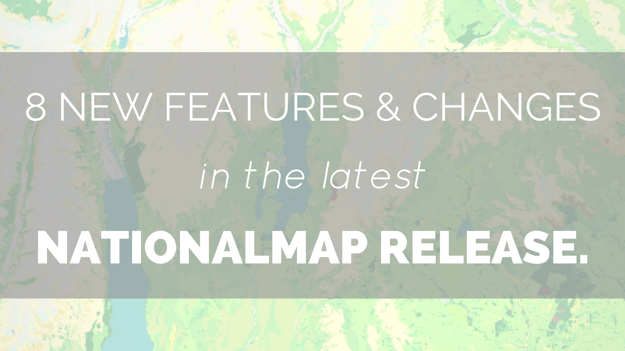 The latest release of NationalMap has now been rolled out and, as always, we're confident in saying that it's a good one!
Since the April 2016 release, our team has been beavering away on a number of data revisions. As well as working on ongoing positional accuracy improvements to ensure your NationalMap experience is as consistent and detailed as ever, they have added a number of newly opened roads, reviewed cycleways and fords, and updated some of the POI (Points Of Interest) categories.
So let's take a look at the eight areas you'll benefit from the new features and changes in the October 2016 release...
ONE. Roads
To make sure your NationalMap experience is always fantastic, we're continuously reviewing our road network in conjunction with district and city councils, the NZTA, RAMM Software Ltd., and LINZ. This means considerable and consistent improvements in both road alignment and attribution.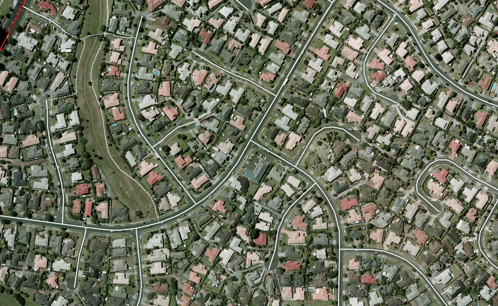 One of the thousands of Auckland road networks reviewed for positional accuracy
As a continuation of our positional accuracy improvement review project, we've carried out a number of reviews across arterial roads for the entire country as well as all roads for a number of local authority areas throughout the North and South Island.
All of these roads now boast improved junction geometry, real world alignment, network connectivity, and network routing attribution.
TWO. Built Up Areas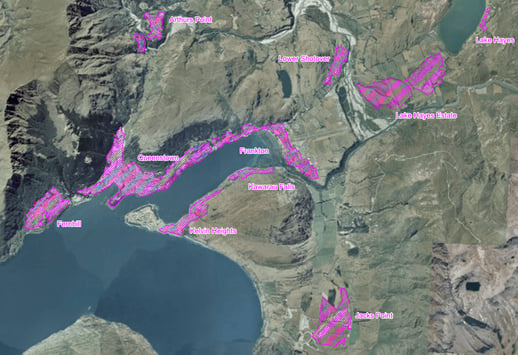 NationalMap users now have access to up to date Built Up Areas data
With urban expansion increasing ten-fold over the past couple of years, a review of the Built Up Areas table has seen an additional 33 areas added and 158 existing areas expanded, giving you, the user, an up to date overview of where there's been considerable change in development.
THREE. Road hierarchy review in Auckland
Auckland has seen a rapid expansion in roading over the past few years, so we knew it was important to fast-track the planned national hierarchy review for the Auckland Council area.
The latest NationalMap release highlights this by including up to date and consistent road hierarchy data, which gives you the peace of mind you need in knowing that the information you're working from is correct.
FOUR. Fords
Having incorporated fords into the NationalMap Routing add-on in the April 2016 release (prompted by a rather dramatic yet hilarious off-road adventure taken by one of our team members), we've gone one step further with the latest release and made fords available as a separate table in the base product.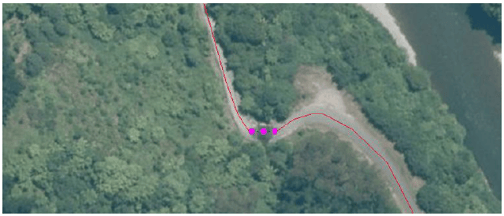 Fords are now available within the base product
FIVE. Places
On top of the normal maintenance we undertake continuously on all our data, we have completely reviewed the School, Preschool and Education, and Retail Area POIs categories of Places and Points Of Interest.
SIX. Access ways
Having done a complete review of pedestrian access ways over the last six months, 6,070 (or 66km) of new access ways have been added. This will have a hugely positive effect for users who utilise pedestrian navigation applications.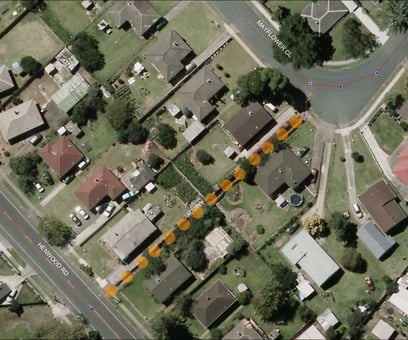 One of the many new access ways added
SEVEN. Bridges
Following a review of bridges, which are supplied with the NationalMap Routing add-on, we've added 614 of them to this release, bringing the total number of bridges up to 1,059.
EIGHT. Retail Areas
In preparation for the October 2016 NationalMap release, we worked closely with a major player in the real estate industry to successfully complete an evaluation and rationalisation of the retail theme.
Reviews were undertaken for the Retail Areas, Shopping Centres and Shop Buildings tables, increasing the Retail Areas table by 250 and the Shopping Centres table by 25.
You also may notice that the Shops table has been removed. Why? Because we want to ensure that the data you're provided is as up to date as possible and, with constant and rapid changes in this theme, keeping it current just isn't feasible.
So there you have it, a brief look at the reviews and changes we've made to ensure that the October 2016 NationalMap release is one that is as detailed, accurate and comprehensive as ever.
Want a more in depth look at the latest changes and updates? Take a look at our Release Notes Overview...