5 Key NationalMap Updates That Add Even More Detail and Value.
by Steve Critchlow, Group Managing Director, on 21-Apr-2016 12:13:43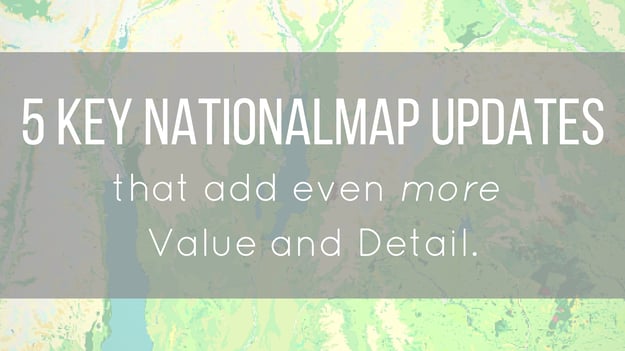 The most recent release of NationalMap is currently being rolled out and we can confidently say that it's a good one. Over the past six months, our data team have worked tirelessly to push out a number of changes and improvements that continue to make NationalMap a comprehensive, detailed, and invaluable solution for all your mapping and location-based needs.
So, let's get down to business. What are the key things you can expect in the April 2016 release of NationalMap? Let's take a look at the major reviews we've made and the positive impact they'll have for users.
Better positional accuracy of all arterial roads nationwide
Over the past few months, our team have worked to vastly improve the positional accuracy of arterial roads throughout New Zealand. A whopping 22,000 kilometres of road (approximately 20% of the country's entire road network) is now accurate to +/- 2 metres.
This has led to improvements in:
Intersection alignment and connectivity.

Regardless of where roads are connecting, be it flat or hilly, they are now aligned to within two metres of where they meet

Real World alignment.

Using high resolution aerial photographs, our team has worked to introduce quality curvature to winding roads, providing a more natural, true, and precise visual

Routing attribution.

One way roads and turn restrictions have also had an upgrade, with a clearer and more accurate picture of where these are throughout the country.
Cycleways in Auckland and Christchurch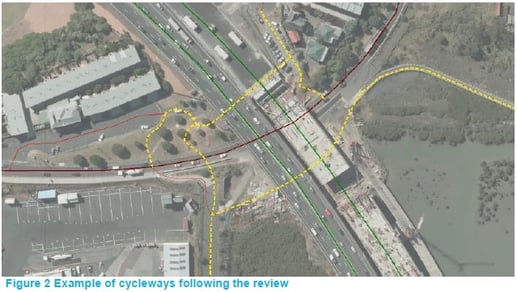 With data from the territorial authorities' RAMM databases and the latest aerial photography at hand, this release will provide a rich connected network of cycle only and shared cycle/pedestrian paths that connect seamlessly to the roading network.
Points of Interest and Symbols
For those of you who are also using MapInfo, new symbol files that better display Points of Interest have been added. The following categories have also been completely reviewed and updated:
School
Pre-school
Education
Flora and fauna
Parks and reserves (including park polygons)
Transport (ferry terminals in conjunction with ferry route review).
The addition of fords
When a seemingly harmless (and short) 4WD trip offering stunning views of the Remarkables through the South Island High Country turned into a very wet Bear-Grylls-meets-Top-Gear journey for one of our team members, it prompted the data team to incorporate fords into the NationalMap Routing add-on.
Needless to say, it also prompted a hilarious and incredibly entertaining story for us (and a lesson in knowing your 4WDing limits)!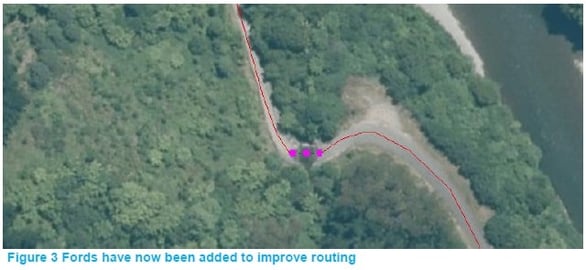 Ferry routes nationwide
This review focused on gauging information on all public passenger ferries running around New Zealand. Take a look at the updated results:
There are 101 ferry routes run by 17 different companies representing a total travel time of 80 hours departing from 47 different terminals around the country.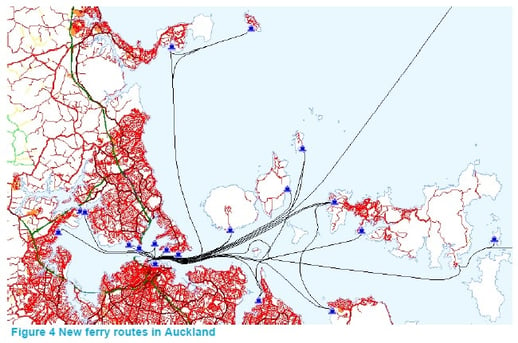 So there you have it, a brief look at the reviews and changes we've made to ensure the April 2016 NationalMap release is one that will offer you a more detailed, accurate, and comprehensive experience than ever before.
Want a more in depth look at the latest changes and updates? Take a look at our Release Notes Overview...