2017 New Zealand Location Intelligence Forum: a recap.
by Steve Critchlow, Group Managing Director, on 20-Nov-2017 10:09:00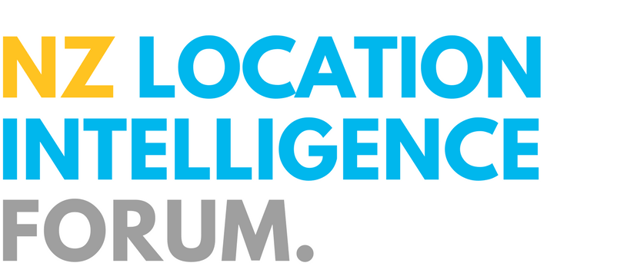 At the end of October we hosted the 2017 New Zealand Location Intelligence Forum in Wellington, alongside our partner Pitney Bowes.
It was fantastic to see so many of our customers there and to catch up with many of you. There was a great range of presentations which were well received by attendees and we were honoured to have Joe Francica, all the way from the US, as our keynote speaker.
It was also an exciting time for the team here at Critchlow - we launched NationalMap as its own brand with some wonderful new additions and updates.
So, let's take a quick look at the things that resonated the most at NZLI 2017...
(Side note: you can access all the presentation slides in the NZ Spatial Users group on Li360.)
"Spatial data isn't about mapping and databases, it's about helping people make good decisions."
In his opening remarks, Steve Critchlow, Managing Director of Critchlow, succinctly summed up why spatial data isn't simply just information on a map. It goes above and beyond, allowing people to:
See data in a tangible environment and the impact it has;
Share data with anyone, anywhere, any way; and
Understand data in a way that's easy to grasp yet authoritative and beneficial, enabling organisations to make better decisions that they can have confidence in.
"Geospatial technology is alive and well. There are organisations out there nowadays that simply could not exist without it."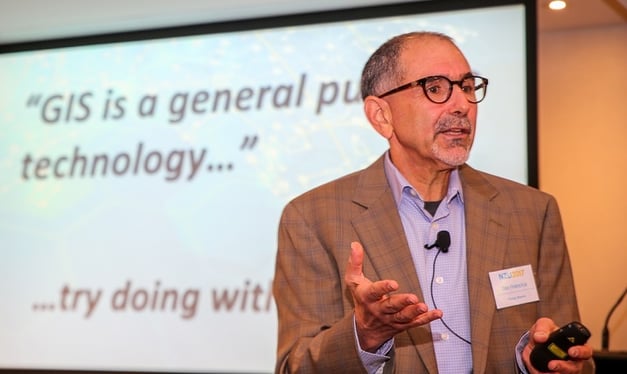 Joe Francica, Managing Director of Location Solutions, Pitney Bowes
Joe Francica is internationally recognised as one of the most influential people in geospatial technology and location intelligence solutions and his presentation proved exactly why he's so well revered.
The answer to the question "Do we need GIS anymore?" was a resounding yes as Joe noted, "GIS is a general purpose technology - try doing without it."
However, GIS as we've known it is evolving. "GIS is becoming an embedded technology in many things," Joe believes, "we're moving towards data science now."
And he's right. It's no longer about "cool maps" - visually appealling maps won't get you far these days. Using geospatial data to analyse and predict information and trends will. GIS is still alive and well, but the way we use it and what we expect from it is rapidly changing.
"NationalMap is increasing certainty and value for clients by providing authoritative, intelligent data in vertical layers on precise basemaps."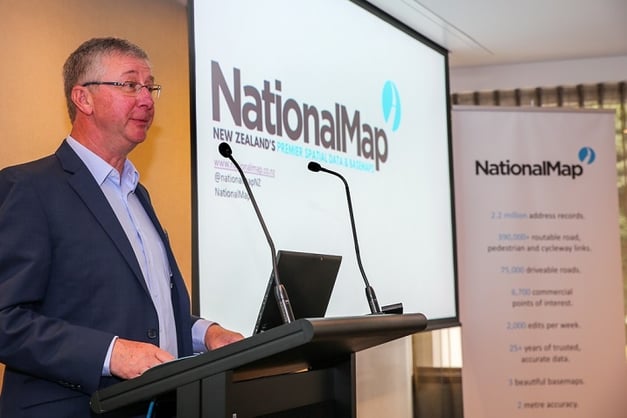 Steve Critchlow, Managing Director, Critchlow/NationalMap
The launch of the new NationalMap brand at NZLI 2017 was a very proud moment for Steve and the Critchlow/NationalMap team.
Following on from a number of successes and constant evolution within the solution - including the launch of the NationalMap Data Service in early 2017 (which continues to go from strength to strength); the completion of our two-year road alignment project in July which boasts positional accuracy to within two metres for all New Zealand roads; and the development of our very own basemaps - the next natural progression was to bring NationalMap into its own and develop it as its own brand.
With three beautiful, precise and intelligent basemaps, two authoritative and all-encompassing data bundles, various delivery method options to suit you, and more data and more freedom overall, the new NationalMap enables users to access and produce spatial data in a way that's easier, more accessible, user-friendly, and innovative than ever.
MapInfo Pro and NationalMap have enabled Spark Connect to tackle the complex task of selecting sites for their mobile towers.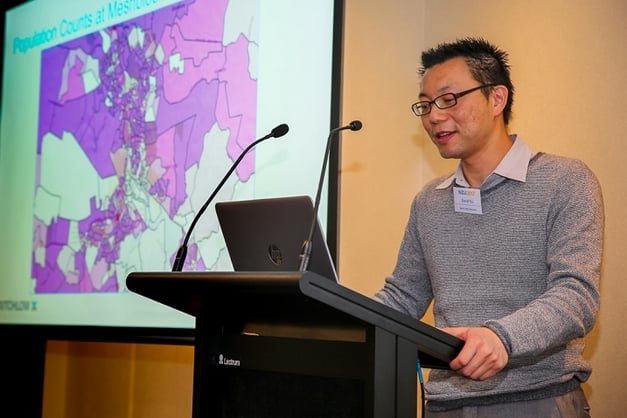 David Yu, Principal RF Engineer, Spark Connect
Spark Connect's Principal RF Engineer, David Yu's job is a tricky one.
David's team needs to select sites for Spark's mobile towers that adhere to a number of critical factors including construction costs, new suburb development, proximity to residential areas, and various council restricitons.
Enter MapInfo Pro and NationalMap. Using NationalMap's data (such as terrain data, road networks, council boundaries, land parcels, and NZ Census data) and MapInfo Pro's GIS, Spark can select the best mobile tower locations for their network.
Subject matter experts and a multitude of helpful content is right at your fingertips with Li360.
Sharyn Richardson, Critchlow's Consulting Team Leader, introduced Li360 to the crowd. The newly formed Collaboration Community from Pitney Bowes offers up everything spatial users need and then some.
Head over to the NZ Spatial Users group hosted by Critchlow and aimed at providing NZ-centric information to PB users.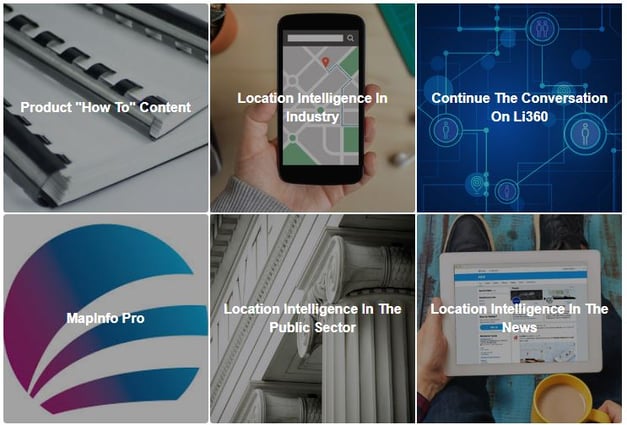 Learn how to use PB products in the most effective and efficient ways possible through discussion posts, articles, white papers, videos, and more
Network with other users to see how they're leveraging PB tools and what business issues they're solving
Understand how location intelligence can be applied to new business problems or opportunities
Stay up-to-date on upcoming industry events, and solution developments and launches.
Tips and tricks to help you make the most of Map Info Pro 64-bit and MapInfo Pro Advanced.
James Hall of Pitney Bowes demonstrated a bunch of fantastic tips and tricks to make your MapInfo Pro and Advanced experience even better.
You can find many of his suggestions on our YouTube channel or our MapInfo Pro Resources page.
Size, speed, and display. Get the best of it all with MRR Raster.
Critchlow's Data Team Leader, Andrew Smith, took the audience through a demonstration of using high resolution, New Zealand-wide aerial imagery in MRR format in MapInfo Pro Advanced.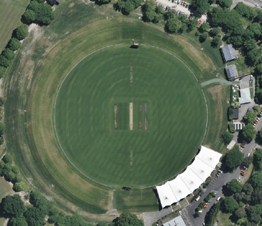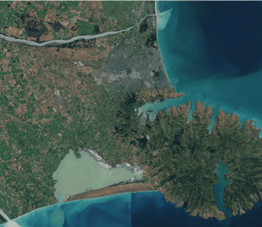 If you'd like to get your hands on it, get in touch with us at info@critchlow.co.nz
Want to stay updated on future Critchlow events? Sign up to our newsletter and we'll keep you posted!