Fusion - Data Sharing Network
WebEOC Fusion enables collaborative communication and data sharing. It allows a WebEOC server to communicate with other WebEOC servers, or extensibly to third-party systems, by acting as the central communications hub to route messages to intended recipients.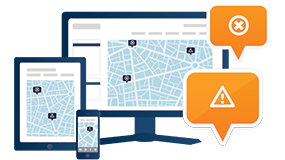 WebEOC Mapper Professional
With WebEOC Mapper Professional, emergency managers are able to create a dynamic, geographically-based common operating picture without the need for specialised GIS or mapping expertise.