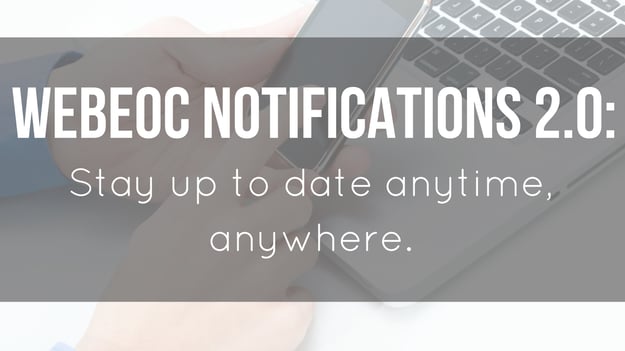 You know what we love about WebEOC? That on a regular basis, there's fantastic additions to the platform that make the system even more intuitive and user-friendly than before. And that's exactly the case with the release of WebEOC Notifications 2.0.
This great optional add-on lets users subscribe to status boards and receive messages via email or desktop notifications whenever new records or updates are posted. And what makes this new release so user-friendly, is that you don't even need to be logged into WebEOC to receive the notifications.
Intermedix have shared some of the features of Notifications 2.0…
Included Notifications Desktop Client Installer
You now have the option to download the Notifications Desktop Client Installer directly from within the solution via the Subscriptions tab. In addition, the Notifications Desktop Client itself has undergone various performance enhancements and user interface changes to better align with Intermedix styles.

Added Tags for Defining Email and Desktop Pop-up Subject
Two new tags allow you to better define the subject of notification emails and Desktop Client notification pop-ups. The tag sets the subject as the board's specified SubjectField value, and the My static subject tag defines My static subject as the subject.
Added Ability to Change Notifications Icon
From the Notifications subtab, accessed by opening the Admin window and clicking the Plugins tab, administrators can now change the default user settings icon used across all Notifications-enabled boards at any time.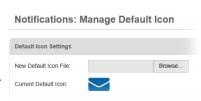 Enhanced User Interface for Mobile Devices
The Notifications plugin more closely resembles WebEOC 8.0's new user interface, incorporating several improvements to make the application easier to use and navigate when using a mobile device to access the solution.
New Option to Add Notifications to the Actions Menu
You can now include Notifications in the Actions menu by easily adding it to the board's code.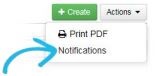 So there you have it. WebEOC, even more user-friendly than ever!