2018 is well and truly upon us and the start of a new year is always a good time to examine the state of your Crisis Information Management Software (CIMS). It's important to determine how to elevate your system and use the tools and capabilities available.
For the WebEOC users out there, this article highlights five questions for you to think about in order to help you maximise your organisation's use of WebEOC in 2018.
1. Do your boards have a modern user interface?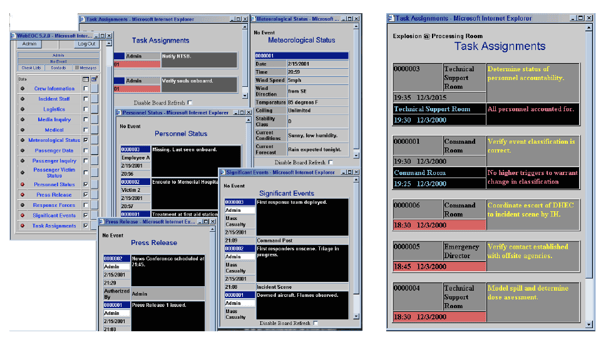 The above is a collection of screenshots from WebEOC 5.2.0. If your boards still look a little something like this, it's probably worth considering updating to a more modern look and feel.
A large number of our clients throughout Australia and New Zealand have made the switch, and while no change is easy, most users embrace and appreciate the new interface.
For organisations that have only applied the new styling to some boards, it's worth ensuring your remaining boards are updated to give you a consistent experience across your system.
Updating your boards can seem intimidating and time consuming, which is why Critchlow has an entire team of WebEOC specialists who can work with you to update, create, and configure bespoke boards that are unique to your organisation's needs.
Below are two examples of just how specific we can get with board configuration: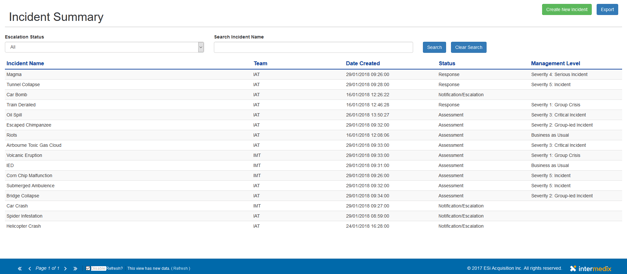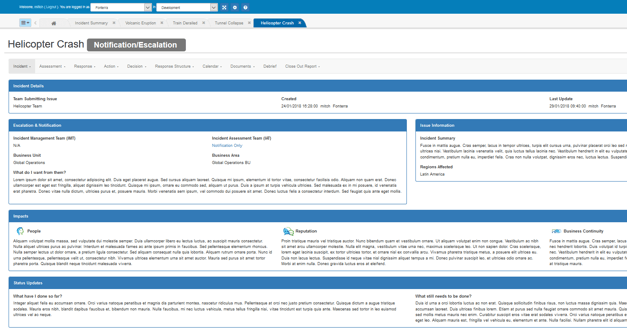 2. Are you maximising your use of mapping and GIS with WebEOC?
WebEOC made huge strides in mapping and GIS in 2017.
In April, Intermedix released WebEOC version 8.3, along with Maps and the Maps Add-on. These new mapping solutions have proven to be the most intuitive, visually appealing and comprehensive WebEOC mapping solutions to date.

Maps Add-on in WebEOC
One new capability allows for storing board data not just as points, but also as lines and polygons. In addition to this, the Maps Add-on provides a number of mapping tools and gives users the ability to quickly and easily consume external map layers.
As well as being able to create maps directly within WebEOC, organisations that use Esri's ArcGIS platform can leverage important ArcGIS Extension for WebEOC capabilities that were introduced in 2017.
This tool continues to be more and more robust and flexible - the latest version, 3.0, allows for bi-directional data flow capabilities between the applications, as well as the ability to sync line and polygon data, such as jurisdictional status information, as shown in the example below.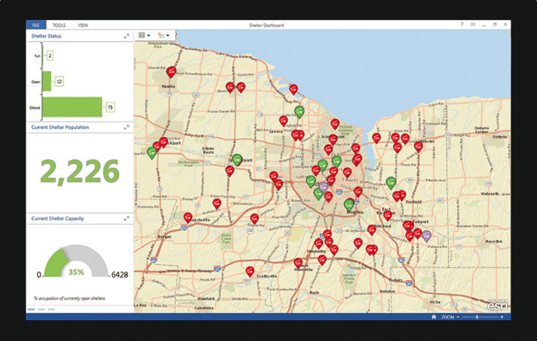 WebEOC and ArcGIS
3. Are you utilising add-ons to maximise your use of WebEOC?
We've all heard the common phrase, "There's an app for that." Well, with WebEOC you'll find that "there's an add-on for that."
WebEOC has a large number of add-ons that extend the capabilities of the product to meet the unique needs of your organisation. Here are a few of our favourite recent add-ons:
The Chat Add-on
The WebEOC Chat tool allows instant message communication among your WebEOC users. You can also create rooms for chatting about specific subjects, incidents or events, and even receive an optional audio notification when messages arrive. We highly recommend it.


WebEOC Chat Add-on
The Board Data Manager Add-on
This add-on gives users expanded data management capabilities, added support for importing Shapefile, the ability to customise order and labels for export, and introduces auto-mapping for foreign keys.
The Maps and Maps Add-on
While we briefly covered off these fantastic new add-ons above, WebEOC v8.4 introduced a number of improvements, including the ability to embed maps; enhanced map icon and label controls; better management of map layers; expanded options for geocoding records; and the introduction of a preview layer option, map legends, ability to view pop-up labels for features on a map, ability to limit the feature type, and a map assignment report.
There are a number of other add-ons you can take advantage of. Find out more about them in our WebEOC Add-ons blog.
4. Is your WebEOC solution up to date?
Is your WebEOC system and its installed add-ons on the latest version?
Client feedback is the biggest driver for Intermedix's product feature enhancements. However, if you don't update your software, you can't take advantage of these newly developed capabilities.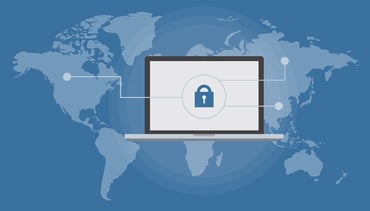 Additionally, important security-related improvements are regularly made to better safeguard against emerging risks. These updates are crucial security enhancements that are vital to ensuring your system and data are well maintained and secure against common threats.
Keep your WebEOC system and add-ons up to date so you can take advantage of these critical enhancements and other improvements.
To find out how else you can keep your WebEOC instance secure, take a look at our five best practice safety tips.
5. Do you have a dedicated and trained WebEOC Administrator?
Last, but not least, it is critical that all organisations have at least one person responsible for managing their WebEOC system.
For large organisations, such as state level emergency management agencies, realising the maximum benefits from your WebEOC solution often requires a full time, dedicated administrator. For smaller agencies, that is often not an option; so, it might mean dedicating a percentage of someone's time and responsibilities.
As anyone who works in emergency management can attest to, there is always one constant: change. Whether it's severe hazards or critical events, new regulations, or new organisations and personnel joining as stakeholders in your emergency management program, change is rife which means adaptability is vital.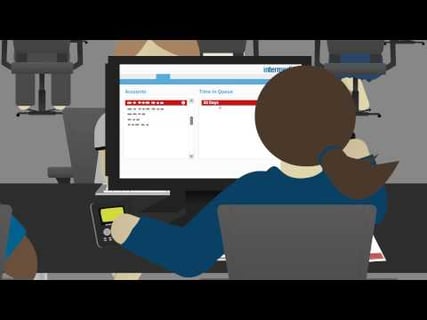 WebEOC is the most flexible CIMS solution available, and the sky's the limit in terms of adjusting your WebEOC system to incorporate new stakeholders, new processes or better responses to new threats.
However, if no one on your team has learned the extensive capabilities of the system, or how to apply them, it's not likely your organisation is getting the most out of your WebEOC system.
While these five recommendations are not a complete list, they are all key to maximising your use of WebEOC in 2018.
If you have any feedback or questions on this blog, please feel free to get in touch with us on info@critchlow.co.nz or if you're ready to upgrade your WebEOC platform to the latest version, please contact scott.kennedy@critchlow.co.nz
This post has been adapted from Matt Cronin's (Juvare) "Starting the New Year with a New WebEOC" blog.