It goes without saying that most, if not all, New Zealand and Australian tertiary institutions have emergency management plans in place. And it's highly likely that these plans - vital plans that communicate the processes and procedures to be followed in the event of a crisis or large ­scale emergency - are produced in document, or paper form.
These are foundation documents to the organisation, documents that can make or break the emergency management process should it be called into action.
So you need to ask yourself: when it comes to crunch time, could your organisation actually use them? Could these documents get you through an emergency or a crisis as safely, efficiently, and effectively as possible?
It's highly unlikely.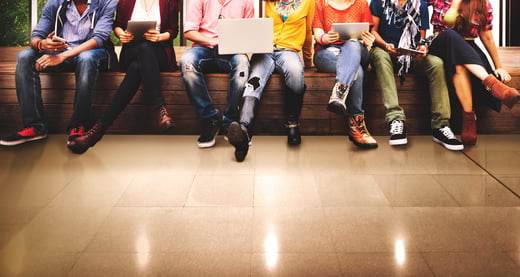 And the reasons for this are as weighty as the hard copy plans themselves: on the one hand, the information is purposefully kept at a high level so it doesn't date, on the other, the information in the plans will likely not give you the detail you need.
Plans are often over 100 pages in length which makes them impractical to use during an incident when you need to make the right decisions fast.
So, how do you leverage the content in your paper plans when seconds matter?
Web-based tools: taking the complexity and risk out of incident management.
In this day and age, it's becoming increasingly clear that tertiary institutions need a web-­based incident management tool to effectively respond to crises and emergencies. Why? In an emergency situation, you want everyone involved to have access to a common operating picture and this can only happen if critical information is shared in real­time as events unfold.
As we know, incidents change quickly.
Whether it's a natural or man-­made threat or disaster, Emergency Response Teams need to make decisions based on trustworthy information, and share that information confidently with top management, key stakeholders and other interested parties.
Tertiary institutions' incident management needs are multifaceted – not only do some have multiple campuses to manage, but also online education to provide and an ever­changing student roll, all of which are made even more complex by constantly evolving data.
Managing change is inherent in a web­-based incident management tool, meaning responders who use them are better equipped to effectively coordinate emergency efforts and make the right decisions faster.

Why should tertiary institutions use a web-based incident management tool? Here are four good reasons...
ONE: Share information and monitor incidents in real-time.
It's simple, really.
Paper plans aside, those tasked with responding during an emergency can't share information in real­ time using "traditional" tools such as email, phone calls and whiteboards. However, with a web­based common operating picture, they can.
An online incident management tool enables people to gather and filter all the information they need to make strategic and operational decisions under pressure and prioritise and assign tasks.
When timing is everything, the difference between success and failure comes down to whether or not you have the ability to provide managers, operations staff, public officials and the media with the key data they need to do their jobs effectively.
TWO: Campus life is ever evolving. Make sure your incident management programme reflects this.
To be fully prepared these days, tertiary institutions need to be able to regularly review and re-evaluate threats and risks to their students, faculty, communities and assets that are, more often than not, geographically spread.
This, in turn, means your incident management capability needs to follow suit.
A web­-based incident management tool ensures that your information and your processes and procedures are as current and accurate as possible. And not only is it possible, it's SO easy. Imagine having critical data updated automatically. Sounds ideal, doesn't it?
With a web­-based incident management system, tertiary institutions can adapt quickly and seamlessly to any safety concerns that may affect them.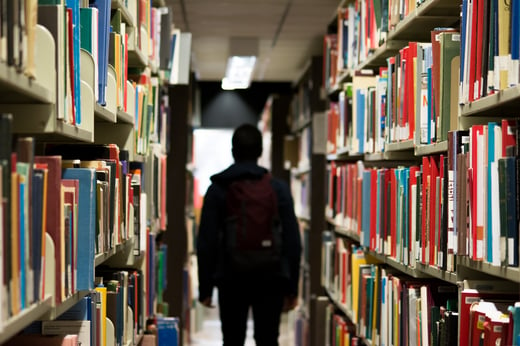 THREE: A web-based tool brings your incident management plan into the "everyday".
A web­-based incident management tool breathes life into your plans. By its very nature, a technology-­based solution has the ability to fulfil the requirement for a common operating picture whilst reflecting the plan's stated objectives and desired outcomes.
As the former Director of the Ministry of Civil Defence and Emergency Management, John Hamilton, said "… a plan on its own will never be enough. The true value of the plan will come from training and practice for those that are expected to use it."
There is no better way to fulfil the plan's objective than by making the tool part of normal operations, whether it's through planned exercises or the management of minor day­-to-­day incidents.
FOUR: A single source of truth for anyone, anywhere.
When you're using a legacy information system with multiple versions of the same document, errors are far more likely to occur and, in turn, reporting will probably be incorrect.
A web­-based incident management system allows tertiary institution responders to monitor, report, and share events in a simple and comprehensive way that is available immediately from one single source of truth. And when there's only one portal with one source of information available to all involved, the risk of error decreases significantly. Everyone is on the same page and working collaboratively.
Is your tertiary institution ready to make the switch to a web-based incident management tool?
If your incident management plans and processes are currently tied up in paper-­based form and you're not sure how they'd stack up against a large ­scale emergency, then it might be time to think about seriously looking in to a web­-based system.
It may seem daunting, but the beauty of many incident management software offerings is that:
they can be tailored to fit with your institution's needs, meaning the system works around your current plans and processes, not the other way around;

they're user friendly which means users can basically hit the ground running; and

being mobile responsive, users can access and share information from any device, anytime, anywhere.