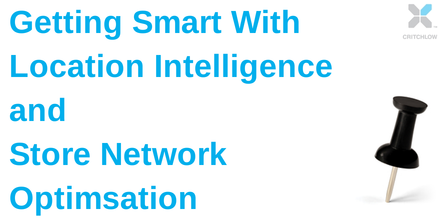 The decision to open or close a retail site represents a significant investment for any retailer. Bunnings Warehouse for example, announced a 3 year investment of $1.5bn in 78 new stores across New Zealand and Australia in 2012. Choosing where to expand or pull back requires a solid understanding of the economic potential within each pursued market. Combining location data with location intelligence helps to understand the sales potential for each alternative site in terms of total revenue, specific customer segments, product mix and service range.
Having the ability to visualise "what if" scenarios can help analyse the impact of new competitors, store consolidation, expansion and cannibalisation. For retailers who have numerous locations, customised store site modelling systems can help to identify specific pockets of opportunity by quantifying the relationships between store performance and various market and buyer parameters.
Why use Location Intelligence?
The use of location intelligence software can help plan and optimise store networks by determining catchment area sizes for different stores to reach an optimal number of customers or prospective customers. Varying impacts on store closures and openings can be simulated and analysed. If a store is not profitable and should possibly be closed, the effect this has on other stores can be presented using web mapping tools such as MapInfo Stratus that are easily used by those in decision making roles.
Location intelligence tools can also be used to model and quantify any increases in drive time for existing customers resulting from a store addition or removal to ensure that changes are not going beyond acceptable levels of accessibility. This can also be the case if customers are lost due to cannibalisation, where stores 'fight' over customers - which is more likely to occur with a franchise operation.
How can gravity models help?
Trade area analysis models can generate catchment areas around retail sites or other services based on the probability of an individual patronising a particular location. Gravity models are one of the most popular models for predicting consumer behaviour. When applied to an existing or proposed location network, the resultant probability surface models the influence of competing stores or the effect of adding or removing stores.
Two variables are used when generating this surface. The first is a location's attributes that make it more or less appealing to a consumer - its "attractiveness". The attractiveness value is determined by rating many different qualitative and quantitative characteristics for each location such as product range, site size, car parking and public transport access to name a few to build its attractiveness score.
It is also important to think about co-opetition when thinking about attractiveness where being in close proximity to your competition can be more beneficial than being further away. This effect can be seen in large malls which are effectively mini-cities that are hugely attractive and offer most just about everything to the shopper. Being inside these 'fortresses' and close to the competition can be far more attractive than being on the outside.
The second is the spatial distribution of the network. As the relative spatial distribution of the network becomes tighter the more influence that the attractiveness scores will have as distance becomes less important to the customer.
In summary
The use of location intelligence has significant benefits for optimising a retail store network. The more data you have about the existing or potential customers for that site the more complexity you can add to your modelling. Of course, how you optimise your store network is only one of a number of questions you need to answer when deciding on retail network changes. To ensure you know about using location intelligence to its fullest potential to answer these questions download the white paper: New Location Perspective in Retail: In the Zone