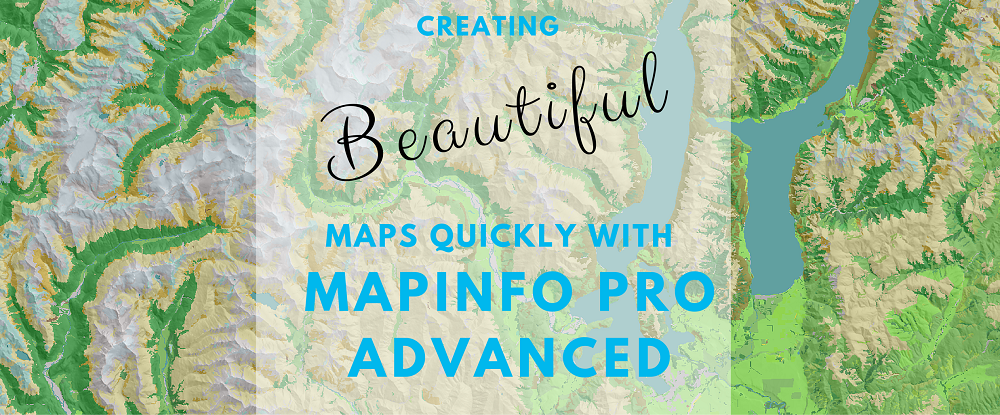 Previously we wrote about MapInfo Pro Advanced and specifically focused on the performance of the .MRR file format and the 64bit platform. As always, we've been busy experimenting with importing and manipulating data using the various tools and we've been surprised at how easy and quick it is to create really good looking maps.
The ease comes essentially from the ability to instantly preview and apply colour, sun-shading and highlighting effects to the grid files we've been working with. As the rendering is instantaneous it is really easy to apply the little tweaks that can take maps from the so-so to the wow.
In this post we're going to run through the process that we undertook to build the map that provides the backdrop to the image at the top of this post.