The NZ Transport Agency has made its aerial imagery datasets available at http://koordinates.com/#/maps/nzta/. Anyone can now easily discover, access and download this imagery in standard formats at little or no cost. This imagery has been released under the Creative Commons Attribution 3.0 licence.
The datasets contain orthophotography captured by the NZTA covering approximately 7000km of State Highway corridor between 2008 and 2012. The image resolution (GSD) is 0.15m, and spatial accuracy is +/- 2m (0.5m for 2011/12 imagery) within 400m of the State Highway.
Users are able to download this data for free up to 1.5GB per zip download, there is a courier service fee for data exceeding this size.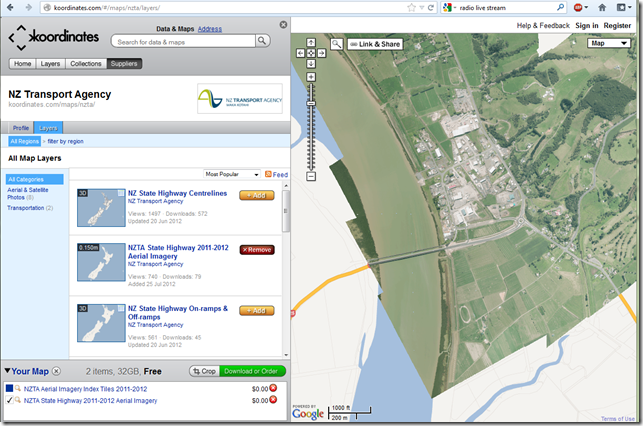 Critchlow knows that this is a fantastic resource and there are a number of use cases in which our customers can use this valuable resource for. So thanks NZTA, keep up the good work!
If you want to know more about how to interact with the Koordinates website or how to use the data inside Pitney Bowes Software products then please contact us